Buying a home for the first time can be a very intimidating experience. It is likely the most expensive purchase you will make, and you want to ensure that you do things correctly. Buying the wrong home or overspending is a mistake that can haunt you for years.
Unfortunately, there is also a ton of paperwork to do, a lot of decisions to make, and a lot of money to spend when buying a house. It can certainly be overwhelming, but we're here to help. With that in mind, this article is going to go over some great pieces of advice for buying a home for the first time.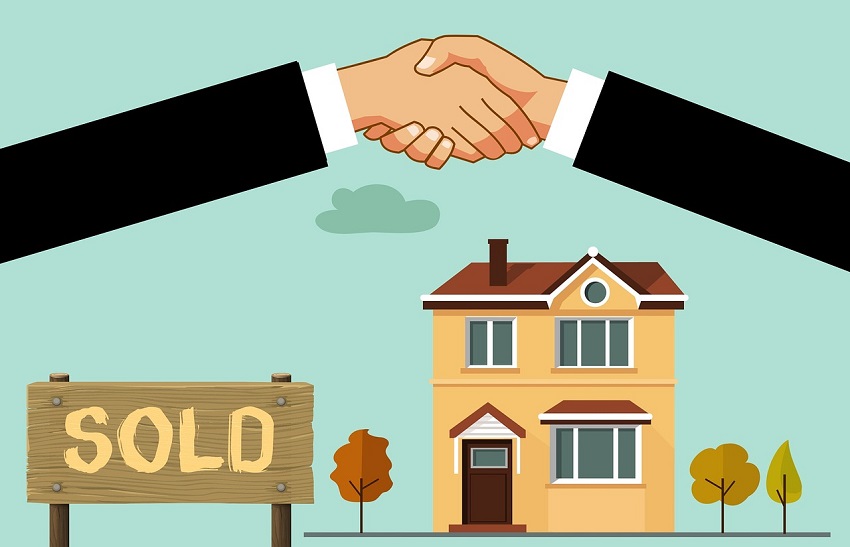 Image source- Pixabay
Ask Your Agent Questions
In most cases, a first-time homebuyer will work with a real estate agent. They can help you throughout the process with everything from finding a home, walking through the home, getting a mortgage, getting an inspection, and so much more.
These experts are also very knowledgeable when it comes to real estate as a whole, so don't hesitate to ask them questions. No matter what you are curious about, they can likely help you out. Be sure to check out the most common home buyer questions to get a sense of the things you should find out about.
Know What You Can Afford
Next, you need to learn how much mortgage you can afford as a first-time home buyer. Some people might be able to afford a $700,000 home, while others might only be able to afford $250,000. You need to take a close look at your income, how much you have saved up, and how much debt you currently have. This information will paint you a clear picture of how much you can afford to spend.
If you aren't sure how much you can afford, consider using an online mortgage calculator to get an idea of the kind of monthly payment you can afford based on your other debts and your income.
Take Your Time
When it comes to buying a home, you should take your time. If you rush the process, you may end up making the wrong decision or simply settling for a home you don't love. Many people take multiple months to find the right home at a price point that works for them, so don't feel bad if the first few homes you visit don't get you excited.
That being said, if you wait too long, the market could change or the home you have your eyes on could sell. So do your homework and find something that works for your family, but don't spend forever waiting for something absolutely perfect, as it may never arrive.
Get Pre-Approved
Before you attempt to look at homes too seriously, it is a good idea to get pre-approved for a mortgage. This is essentially getting word from a lender that you are approved to be able to borrow a certain amount of money. These are generally locked in for 3 months, but it can vary from lender to lender.
This helps you not only understand how much you can afford and what price range you should be looking at but being pre-approved can also show sellers that you mean business and are serious about buying a home.
Get an Inspection Done
Even if a home looks good to the naked eye, there are no guarantees that everything is okay behind the scenes. Cracks in the foundation, attic issues, and several other hidden problems may exist. As a result, it is a good idea to have a professional inspect the home before you agree to buy it.
Buying without an inspection is risky, and having someone with the proper experience go through a home can make sure you know the exact state it is in. Make sure to check out a home inspection checklist to make sure you get the experts to look at everything important.
Start Saving as Early as Possible
Image source- Pixabay
Before you attempt to buy a home, it is a good idea to begin saving as early as possible. Buying a home is incredibly expensive, and isn't something most people can decide to do on a whim. It can take years of saving to get enough money to purchase a home in many parts of the country.
In addition to the mortgage, you will also have closing costs, lawyer fees, home insurance, utilities, and many other things to pay for. You want to ensure you are financially prepared for this and have enough saved up to make the purchase comfortably.
In conclusion, we hope that this advice has been able to help you learn more about buying a home for the first time.