A retro interior may age your property, but refurbishing with a vintage feel will help your home look fresh and classic. Retro goods are trendy and available from markets, stores, online, and reclamation yards. When you want a Vintage Style Sofa, visit vintagesofawarehouse.co.uk/collections/brand-new-individually-designed-range-new-vintage-style-sofa-range
Retro interiors are the top choice for many people who want to celebrate a style from when they were young for nostalgia. People are also drawn to eras they might not have lived through but find appealing.
Those seeking to adorn their homes with attractive items can also find vintage items and accessories much cheaper than buying brand new, suiting tighter budgets, or enabling someone to purchase more than they would otherwise have been able to. It is far more accessible for people to decorate their homes with leather furniture and glamorous chandeliers if they buy them pre-loved.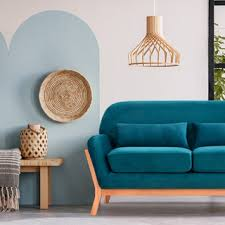 A retro interior isn't complete without furniture, and fans of retro goods will scour second-hand shops and car boot sales for mid-20th-century furniture, which has surged in popularity whether new or used; furniture from the revolutionary decades of the 60s and 70s remains in high demand.
To get that retro look, everyday materials brought into the home include wood. Metal was scarce after the Second World War, which explains why wood was so predominant in furniture of the 50s and 60s. Plastic was also used in many accessories and increasingly in the furniture of the 1960s.