Sleep is vital for good health. Accordingly, people need eight hours of sleep per night to regain lost energy spent throughout the day. And without good sleep, our bodies can malfunction, literally. That's why it is especially crucial to get ample rest at night when you do a lot of work daily – from home, school, to work.
Central to your quest for good sleep is the bed you sleep on. Ideally, it should help you enhance your sleep quality, not deprive you of sleep. Therefore, bed comfort is a factor. So, experts like Sleep.8 recommend good quality products to help people get sufficient rest to function optimally every day.
There are many bed shapes, sizes, and styles to choose from. What you go for largely depends on your preferences and what you want to use the bed for.
To help you, here are some things you ought to consider before buying a modern bed.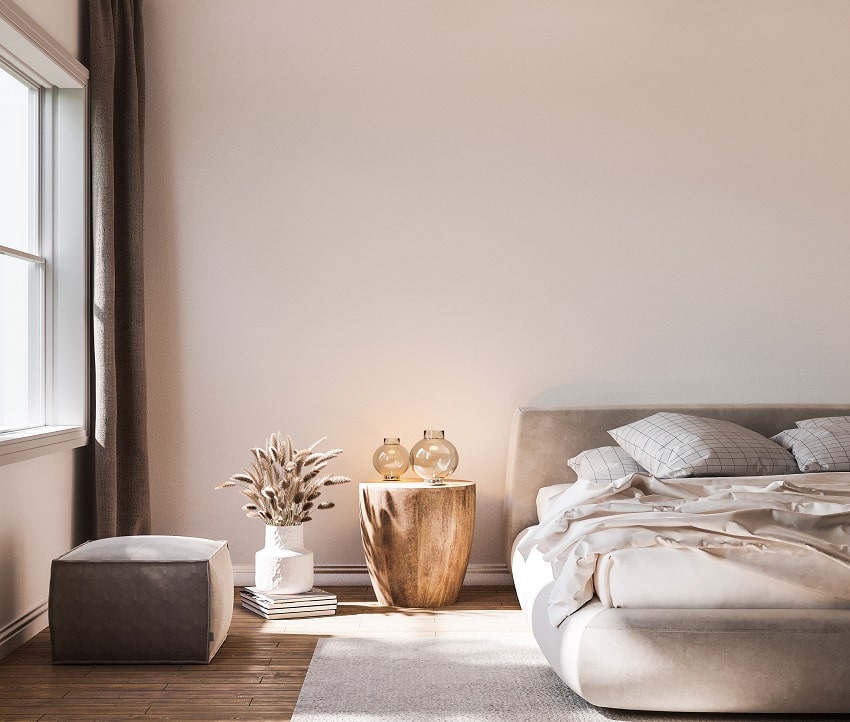 Comfort
If you're going to buy a bed, comfort should be paramount. A bed will be there for a long time. So, comfort should be your priority. Realize that the more comfortable beds may fetch a higher price. But this is to be expected. However, it's usually worth the price you pay in the end.
When shopping for a bed, you can try lying down on it in showrooms to get an initial feel on how it handles your weight. Try different beds to compare which one you prefer most. At the end of the day, comfort should be your topmost priority. So, be picky in choosing one.
Size
The size of the bed is another factor to consider beforehand. First, before buying one, consider the person that's going to use it. For example, if you have a toddler, they may not need an enormous bed. But, if you're buying a bed for you and your partner, you may need a larger one. You'll need a double or king-size bed, which will allow you to move freely during the night.
Also, consider the size of your bedroom. You don't want your bed to take up all the space in the room. Ideally, it should be sizeable and still leave space to accommodate other things like storage and furniture. A smaller space will need a smaller bed, while big bedrooms can accommodate the large beds.
Quality
Buying a bed can be expensive. But remember, this is a long-term investment. Therefore, you should invest in quality beds because they're durable. Consider everything from the materials used to the build and ensure that it's all good quality.
Plus, with quality products and brands, you'll likely receive some service guarantee, just in case there are defects. It adds to the value of the bed. So, as much as is possible, try to deal with reputable dealers or manufacturers.
Mattress
For optimal comfort, you must invest in a mattress that conforms to your body. A mattress is perhaps the most important part of a bed because it determines the comfort the bed gives off. If anything is worth spending extra money on, it's your mattress.
Choosing the wrong mattress may disrupt your sleep. As a buyer, you must ensure that the one you'll choose will provide optimal support to your spine and back. And since there are different mattresses to choose from, you have to test them out before deciding which one to choose. So, you may need to take your time while establishing the one that feels most comfortable.
Also, consider the feel of the materials used to make the mattress. The most popular choice is a memory foam mattress because it conforms to different body shapes and sizes. Plus, it's warmer compared to other mattress types.
Adjustability
For people with mobility-restricting conditions such as arthritis, adjustable beds are ideal. You can tune them to aid sleeping posture. So, adjustable beds make it easier for people with medical conditions to get on and off the bed. If you have a debilitating health condition, consider buying an adjustable bed.
Height
Beds come in different heights. Some are low, while others are high. Ultimately, the bed you choose depends on your preferences. Moreover, consider your height as well. If you're tall, perhaps the higher beds may work for you. And if you're short, lower beds may be better.
Budget
Before buying a bed, you need to establish a budget to determine which price range works best for you – that is what you can afford. Then, buy the best bed based on that budget – the bigger your budget, the better. But, as mentioned prior, choosing one can be expensive. So, budgeting is a wise move to help you manage your finances to avoid overspending.
Conclusion 
Before buying a bed, you need to know what you want. Make a checklist of the characteristics you want in a bed, for example, comfort and affordability. The one you'll buy in the end should meet these preferences and needs as much as possible. You can use the above list as a starting point when buying a bed.