Something that many people do in order to get onto the property ladder or if they want a home that is a real investment is to buy a property that is in need of a lot of work and renovate it. If you want to live in a particular area but your budget doesn't stretch to it or you want to take on a property that is your own labour of love, then buying a house that you can renovate could be a good choice for you.
Before you decide to take on this type of property, you should be aware of the work that needs to go into it and the fact that you are going to need professionals and trades to help you with it. You need to factor in the cost of the work that needs to be done, so make sure that you make room for this in your budget before you buy anything.
Before you start your search, find someone like this building services company – as well as being able to take on work that needs doing, they will also be able to accompany you to viewings and advise you on work that may need doing and what it is likely to cost you. This way, you will have a much better idea of the overall cost of the project and won't be left with a half finished house that has gone over the budget!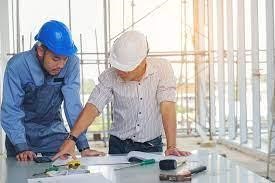 One of the best places to find a property like this is at an auction. Have a look for property auctions in the area that you want to buy in and you could register your interest so that they send properties to you that you might want to have a look at.
You can contact them if you wish to arrange a viewing and this is where you can get a good idea of the work that needs to be done to the property and help you to work out what you can afford to pay for the property as well as the work. You can then request a legal pack which will have more information in it.
If you have decided that you want to bid on the property and make an offer, then attend the auction – remember, don't get carried away with bidding, and stick to your agreed budget!