Whether you are looking to repair, replace or install a new HVAC system, you will need a good HVAC company to do the job. Still, finding the right person to do the job might seem impossible now that there are so many technicians in the market.
The best advice we can offer is to do thorough research before settling for a particular company. Selecting a reliable and trustworthy HVAC company is better than choosing someone cheaper.
You need to do your selection right to ensure everything runs smoothly. That said, here are some of the tips to keep in mind when shopping for the best HVAC company.
HVAC systems are complex and expensive. As such, it's important to know who you entrust with your system. Make sure the contractor you choose is licensed to service or install it.
They must also be qualified and well trained to do the job safely and correctly. The years a technician has been in business also matter. The longer the years the more the experience and vice versa.
References and referrals are among the easiest ways to find a good contractor. Start by checking various consumer reviews from related sites and only choose HVAC companies based on past performances.
If a customer received exceptional services, they are most likely to leave good feedback. Those who had bad experiences will be quick to criticize as well. Also, check the company's rating before sealing any deals.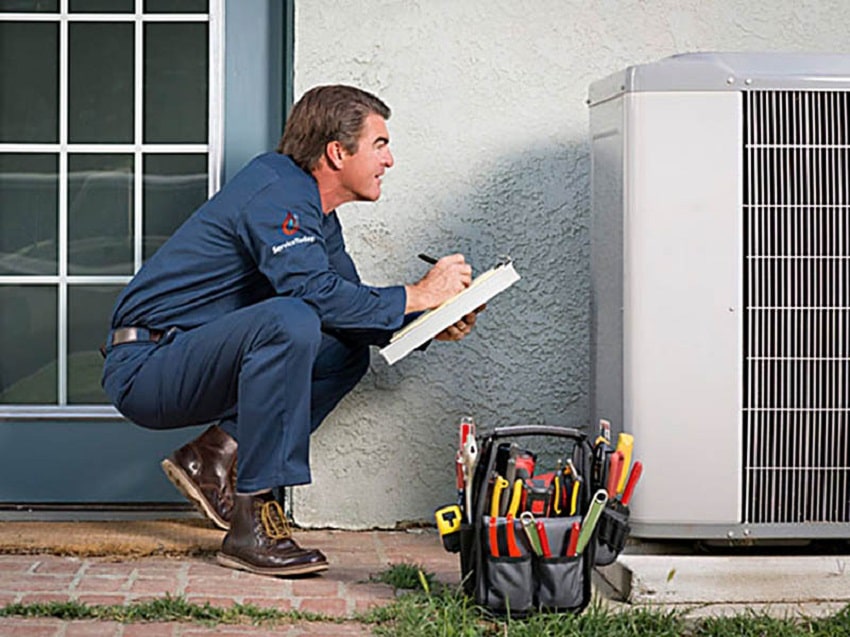 A home evaluation is among the first things you should consider when choosing a good technician. Only a reputable technician will be willing to pre-visit your home and do evaluations before issuing any quotes.
The size of your home may impact the kind of system to install so, it's important to choose something that works for your home.
Other things to consider include the number and position of windows, the state of your ductwork, and the type and number of insulations. See this link to read more https://www.techtimes.com/articles/273681/20220330/6-tips-for-choosing-the-right-hvac-contractor.htm
As with any other emergency service, you can never know when an emergency repair may occur. This is why we recommend hiring companies that offer 24/7 emergency services.
Whether you need professional help on weekends, holidays, or at the wee hours of the night, the company you opt for should be readily available.
Shy away from any company that claims to operate 24/7 but charges extra for services done outside the business hours.
Most people will rush to hire the cheapest technician they come across to cut costs. But as the saying goes "cheap is expensive", avoid any costs that seem too good to be true.
Likewise, you shouldn't spend a fortune to get an air conditioning repair done. Instead, choose those companies that offer discounted rates for their services.
Also, try to find someone who can offer free estimates on repairs so, you won't have to pay extra for problem assessment.
HVAC industry certifications
The best technicians are those that are certified by the HVAC industry. This means they have been vetted and approved to conduct air conditioning installations and repair services.
This also means they adhere to various protocols to guarantee exceptional outcomes during HVAC projects. Ask your service provider to provide proof of certification before hiring them.
Efficiency is key when looking for a good contractor. You want someone who can provide the best services possible at an affordable price. Also, they should be in a position to provide efficient and highly rated equipment. Click here to learn more.
Conclusion
When looking for the right professional to handle your HVAC system, trust your gut feelings. What was the company's first impression when you met them? Did they seem friendly and professional? How fast did they reply to your calls or texts? These are some of the things to consider in your selection. Good contractors must be reliable, efficient, and trustworthy. They should also be willing to conduct a free home evaluation before sealing any deals. If you don't know where to begin your search, ask your family and friends to recommend someone they have worked with before. This way you will know what to expect in terms of the quality of their services.