If you live in a loft you will surely like the open and airy spaces, but perhaps you need to differentiate somehow stays. With the tricks we showed you today you will be able to do it in a way effective and decorative at the same time so that your home fits completely to your needs through solutions that can take full advantage of the space you have available.
They are ideas; you can also apply if your house is very small and has decided to do without partitions and walls to make it visually more spacious and bright.
Using different colors
One way to structure and organize a space is to use. Different color to differentiate environments This you can use, for example, in shared rooms brethren, to mark somehow the space of each of them; you can use different shades for individual area (walls or furniture) and another color for shared, for example. This will also you can do to separate the living room from the kitchen, the living room of the office, etc.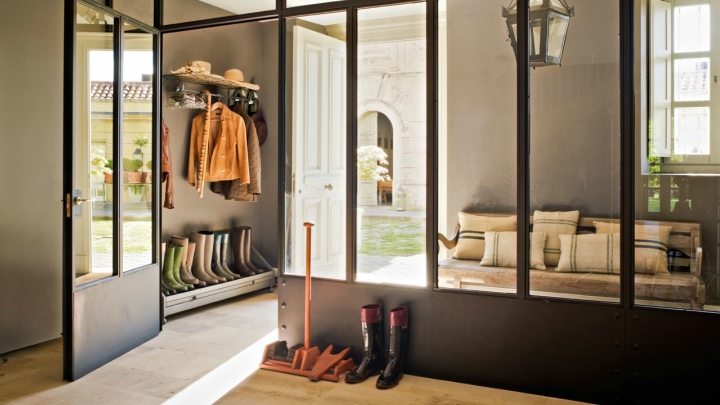 Soils of different materials, textures or colors
One of my favorite ideas to separate spaces without putting anything that interferes step or input light is playing with different soils for each zone. This is convenient when the kitchen is integrated into the living room, as if each room has its own soil will be making a very decorative and highly effective visual division. It looks nice and can play with the colors and materials used, leaving the living room with wood, for example, and kitchen with tile or wood using different textures and shades…
Open shelves
Use shelves to separate areas are one of the most frequent choices, but no less effective. You can place a tall, narrow cabinet or a shorter than allowed to see the top. However, to visually not saturate the space and can flow light is recommended that the shelf to put it open i.e. that can be accessed on both sides, so space will be brighter, you will be less loaded and be more comfortable to live.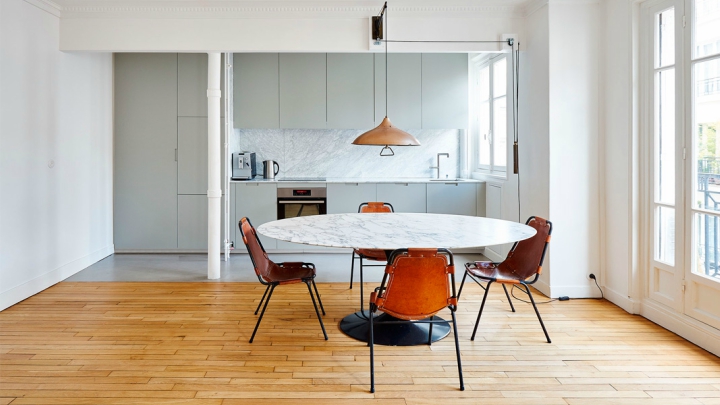 Slopes
Another trick to divide areas of your home is to create a small gap between them. It may be sufficient with one step, for example. This way you will be making separate two spaces leaving one higher than the other.
You may also like to read another article on houseilove: Create an environment of study or work according to your personality!
Crystals
This is another hackneyed notion ideal for dividing rooms. And it is that if you install a glass, in the form of wall or a door, get to keep the brightness and breadth of space, much more than if you left a partition, and decoratively speaking also lets you play with the objects you place one and elsewhere.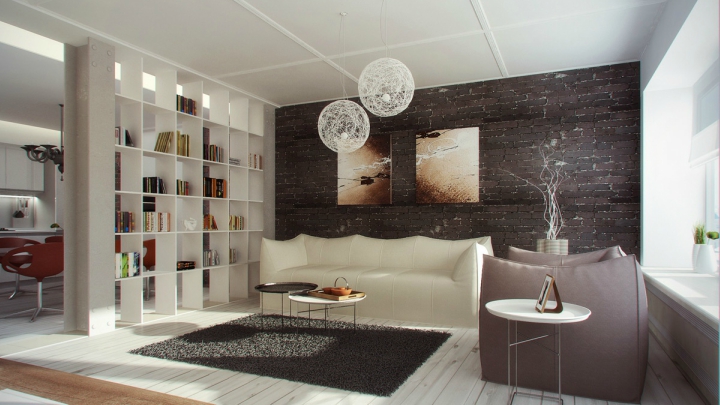 Place natural elements
To bring nature into the interior of your home you can use plants, flowers and other natural elements like bamboo sticks to separate areas in your living room or in the rest of the house. This can be useful, for example, if you want to define a reading area in your living room, or a place to work inspired and relaxed.
Textures
We have already seen in the case of soils, but you can also play with different textures to separate areas of your house. This you can do, for example, using rugs to define where a given stay begins and differentiate the living room from the kitchen, the living room or bedroom if everything is connected.
Tags:
Decorative tricks
,
environments