One of the key things most homeowners know a thing or two about is fixing things that break or stop working in and around the home. Most of us who aren't too clued up on some things end up searching for solutions online, such as YouTube videos or tutorials showing you how to fix things and add some DIY to the day.
This is all well and good when it comes to fixing some things but not with others. For instance, if your garden furniture is broken or needs to be painted, for most it should be relatively easy to do, just bring out the tool kit and grab a hammer and a nail, and put the detached pieces right back together.
If it's a paint job, this too is a simple process however the type of paint you use is where the complication happens because tons of different types should be used for individual spaces, and indoor paints may not be used outdoors. By clicking on this source, you will be able to find out what the difference between the two is, and hopefully, do it yourself without having to call the professionals.
In this article, we provide you with some advice on which DIY jobs you can do yourself, and which ones you should avoid, and also in the case where you do take on one such job, what the proper gear and equipment should be to avoid any injury or calamities. In the end, we would always recommend hiring a professional who will have the right tools and knowledge to fix most things and save you the trouble and extra costs of buying the right equipment to do it yourself.
Things You Should Not Attempt as a DIY Yourself
Other things however that should not be attempted by yourself include:
Changing sockets and installing switches
Replacing taps
Fixing a leak
Remedying a blocked drain or toilet
Replacing light fittings and electrical cables
Plumbing in an appliance
These must always be left to the expert services, no matter how much it costs, majority of them will offer a payment plan or give you a discount, and if you're still insured it could also be a free service. There is no point in putting your or your family's life in danger by trying to fix these aspects above just to save a couple of bucks. You may end up paying a lot more for it in the end if things go wrong.
Especially when it comes to electrical items such as fixing a socket, or replacing an appliance, or repairing any of the home wirings yourself, this is a dangerous endeavor and should not be attempted by anyone unless you are an electrician yourself in which case you would have the right tools and gear to do it.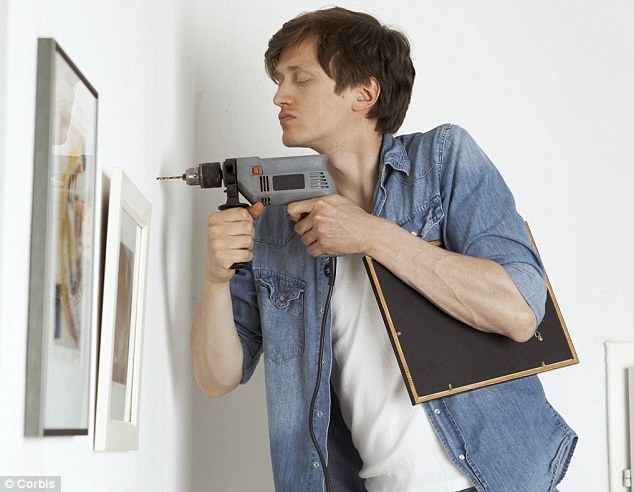 Things You Can Attempt to Do Yourself Within Limitation
Then there are jobs that the majority of homeowners or residents can manage themselves and these would include:
Fixing a bleeding radiator
Decorating the home or painting it
Grouting tiles in the bathroom or kitchen areas
Putting up shelves or pictures on the walls
Topping up or checking the boiler system pressure
Cleaning carpets, sofas, and windows
Fixing small appliances such as a dishwasher that's not draining well or a smelly washing machine
A Few Tips on The Right Gear
However, as much as you can try to avoid doing any of the above things yourself, you should, and if you do choose to do it yourself, you can get some tips on how to do it safely from here:https://www.which.co.uk/news/2020/05/diy-jobs-you-shouldnt-attempt-yourself-and-those-you-can/ including wearing the right protective clothing from head to your feet and having the right tools for the job.
You must always have the right protective gear for yourself before you begin any DIY project, and if something is missing make sure you purchase it beforehand.  Items such as protective headgear like a high-grade builder or construction helmet is a good start, if sanding needs to be done which is usually the case when painting anything, you should invest in a facial mask to cover the dust from getting into your nose or mouth, this can be bad for your respiratory system.
A pair of high-quality industry-standard gloves is a must to have with any job. Investing in a pair of gloves made out of a sturdy material is the right thing to do. You can buy anything from canvas gloves to mesh or a pair of leather ones.
They will keep your hands protected from any burns, heat, or sharp objects. The thickness will depend on the intended use, so if you are doing something as agile as painting you will need more flexible gloves just to protect the paint from getting to your fingers.
However, if you are planning on doing any electrical work, having a pair of insulated rubber gloves is a definite addition to avoid you getting a short circuit. Manufactures make these specifically for those who work with something as dangerous as electricity, as they act as absorbers and a barrier between you and the charge. However, these are just a safety precaution, no matter what you wear, sometimes getting electrocuted can happen if you wear gloves or not.
The point to note is that you cannot use coated gloves or fabric gloves for this purpose, as they are created for light work such as gardening, where you looking to avoid your hands getting dirt on them or forming any callouses from plucking weeds.
So, in the case of fixing any electrical faults, it is advisable to hire help from a Wollongong electrician Hott Electrics instead, and save yourself the trouble of worrying whether you will get electrocuted or not? This happens so quickly you won't have time to think. If it is a specific electrical service that you call, they will have the knowledge and experience to know what to touch and what not to touch and avoid any calamities.