Are you planning a slight upgrade to your living space? You surely want to consider moving your furniture around. And whether you are looking to get new ones, make amends to the old ones, or simply change the look of things, your furniture could be the right place to start.
Reorganizing your home could be the solution to making the place a lot more accommodating. And it doesn't matter if you have money to make changes or not; you will be able to make it work with the right touch. Not sure how you can make this happen? You want to stick around for more details below.
Upgrading your Indoor Space
Your indoor space comprises all building areas that lead right from the entrance straight to the backyard. And this includes the living room, bedroom, kitchen, toilet, bathroom, and all the spaces in between.
So what exactly can you do to make it more appealing to spend more time in these areas of the house. This is something you want to consider when thinking of upgrades to make around the house. And you can be sure that organizing your furnishing can be the right place to start. The page here has suggestions on managing indoor living space.
When considering home upgrades, you want to work with the available space, and for interior décor, there is a lot you want to bring into play. The look and feel of the area would be determined by the colors and features you use in furnishing.
While the wall and floor would be the starting point of your decoration, complementing features like wallpapers, cupboards, stools, chairs, tables, window blinds, and the rest all come together to complete the furnishing.
Tips for Organizing Indoor Furniture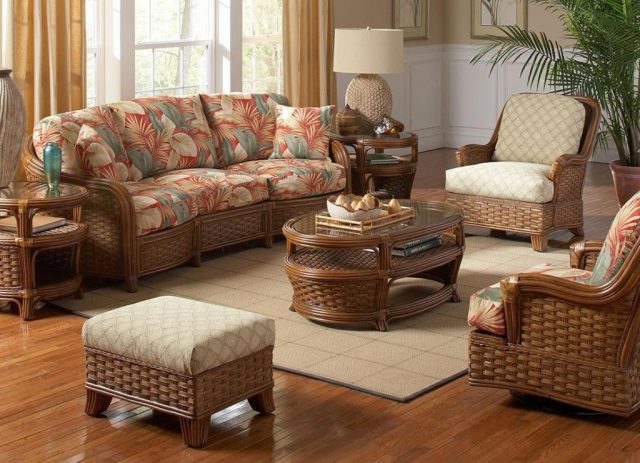 Want to make it big this season without necessarily spending much on home upgrades? Below are some tips for organizing your indoor furnishing, whether on a budget or looking to spend less.
Rearrange the Space
You may not be getting the right vibe from your interior décor because you have become used to the way things are. Making alterations to your regular arrangement could be all you need to make the space look new. Change the standard sitting arrangements to the couch and dining seats. You can also move around shelves and wall frames to make old things look like new.
Try Buying Cheap
There are probably a thousand other things you want to spend your money on right now. But rather than spending heavily on new furniture, how about considering other cheaper options? You can check online for indoor wicker furniture clearance sales and score some cheap deals on quality fittings for your space. You can also try out yard sales and look for cheap deals online for second-hand furniture that you can use in upgrading your interior décor.
Work with Colors
You can do a lot of magic with the right color mix. And this applies to your indoor furnishing as well. While wall and floor colors are usually fixed, you can use an appealing blend of light and dark tones to make the space lively.
The quickest way to brighten the room will be to use light colors for the window blinds; either a plain or combination of warm colors could work for your couch. But you want to stick with dark colors if you consider using rugs. Except you intend to wash them regularly avoid white colors for homes with kids.
Consider Smart Upgrades
Instead of trying to do too much with your living space, it is best to leave it simple. This includes installing innovative safety features fit for a 21century home. And you can find cheap gadgets that help to bring life to your indoor furnishing. Fancy lights and electronics are some of the clever ways to upgrade your home this season.
Finding Indoor Furniture
You likely want to get a few things to add to the existing pieces, and as expected, you want to work with a budget. And it doesn't matter if you have on a few bucks, hundreds or thousands to spend; you can make it work if you know where to shop.
Select bed for your bedroom
Pick a bed that works well with your body type. If you are tall, then a king bed frame with storage might work best because it will give you more space below the bed surface. On the other hand, if you are short, then a low-profile mattress might be better for your body. The memory foam mattresses are popular to provide support and comfort while also being environmentally friendly. The size of your bed should be based on your bedroom size, not on general size guidelines.
Buy Used
You can find old furniture that the previous owner has carefully and meticulously utilized if you search correctly. And if you happen to find one in good condition and with the correct price tag, you could find ways to work with it. You can find suggestions on this link https://moneyning.com/shopping-smart/5-common-sense-tips-for-buying-used-goods-online/ on how to shop for used goods.
Consider Custom Pieces
Have money to spare on home upgrades this year? How about looking at custom furniture pieces that would mean more than a decorative tool. Inscribed your names, quotes, logos, and art design onto wooden or canvas pieces in your living space. You can find experts in your region who can provide you with the custom indoor furniture you need in your home.
Final Note
Your home could do with a few changes indoor, and you don't have to spend much to make this work. Simply move around some indoor furniture in the meantime while you come back here to take a hint when you want to include new pieces.