A hydroponic garden is one that does not need soil for the growth of plants. Water-soluble nutrient solutions are used instead. Discover how to build a hydroponic garden.
At present, many gardening enthusiasts have been inclined to make a hydroponic garden because of its advantages. Not only are they smaller than a traditional garden, but they grow easily indoors and are ideal for growing vegetables.
The most interesting thing is that the equipment necessary for its maintenance is not expensive or difficult to manage. In fact,  para construction need not be experts in the field, because there are very simple to implement methods. Do you dare to make one at home?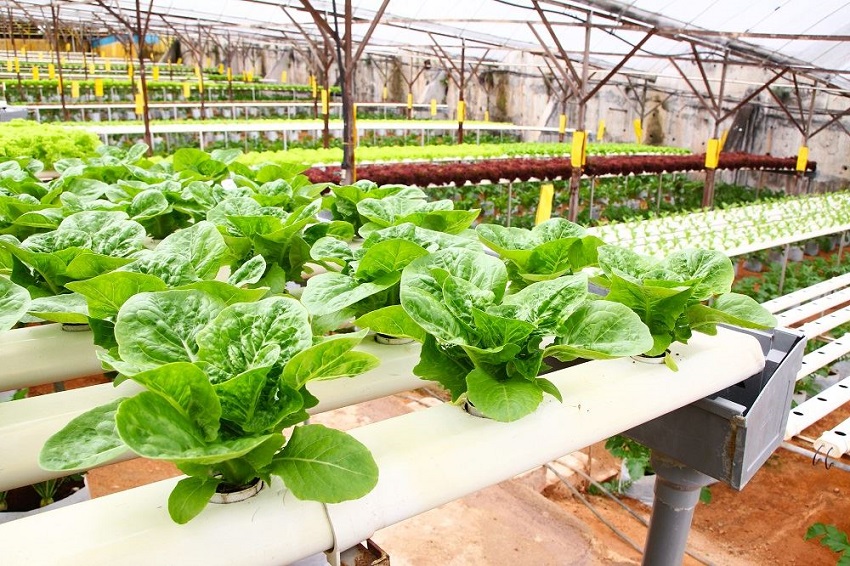 What is a hydroponic garden?
A hydroponic garden is one that allows growing plants without the need for soil. In other words, they are gardens without land. Instead of this,  nutritive solutions are used with all the chemical elements that the plants need for their growth.
They can be made on a base with only water or with elements such as coconut fiber and stone that help support the roots. They have become one of the best alternatives for urban gardens,  especially because they are easy to maintain and require little space.
Of course, due to its characteristics, it is necessary to find out everything about the plant that you want to grow in this type of garden. In this way, it will ensure good pH regulation, the right nutrients and the amount of water and light it requires.
Ideas to build a hydroponic garden
The great advantage of hydroponics is that nor too much experience is required to start implementing it at home.  Even, there are several home methods that anyone can build and maintain. Discover some ideas below.
Kratky Method
The first recommended system to make a hydroponic garden at home is the one that implements the popular Kratky method. It is one of the easiest for beginners in hydroponics and ideal for those who intend to plant vegetables.
For its manufacture, materials such as a bucket, culture media, pots, hydroponic nutrients, and pH kits are needed. These elements allow configuring a passive system, which does not need electricity,  which can operate for several weeks without the need for maintenance. It is one of the best ideas to build a hydroponic garden.
There you can grow green vegetables such as lettuce and spinach. It could also be suitable for planting tomatoes.
Simple bucket hydroponic system
To carry out this gardening project at home you will need a large bucket, several growing media such as coconut or perlite-vermiculite and, of course, a mixture of minerals and other nutrients.
The culture media are used to make a capillary action that allows the nutrients to move towards the roots of the plants. It is an appropriate system to easily grow individual large plants.
The system can be irrigated manually, but you can also add an automated system. The latter requires another bucket for the tank, a submersible pump, and a timer.
NFT PVC hydroponics system
This type of hydroponic garden is vertical and the method used is known as NFT. It is a great alternative for those who want to grow plants like tomatoes or small herbs. The basic system serves to house 20 to 40 plants, depending on their size.
It is made with large PVC tubes, about 4 inches. The plants are placed in cups that are arranged on perforated tube supports. It is a closed system,  in which the water circulates inside the pipes and the tank.
Due to its shape and size, it can be located in both indoor and outdoor spaces. In the case of choosing an interior place, it will be necessary to complement it with grow lights.
Benefits of having a hydroponic garden
After knowing some basic methods to make a hydroponic garden at home, it is worth reviewing some of its benefits.  As we mentioned initially, it is a form of cultivation with certain advantages over traditional gardens.
Discards diseases of the earth and weeds.
They are high-performance products systems that allow producing food in a small space.
It facilitates the harvest of plants at any time of the year.
They allow saving time since they remove the need to plow and create grooves of earth.
Save water compared to traditional growing methods.
Still not trying?  Choose the method that catches your attention and have your own vegetable and herb culture at home.  Of course, you can also plant another variety of plants and flowers.