Ideas for interior decoration painting and design are the elements that always turn us in the head for some remodeling. Among all of them, color is a fundamental element because it covers many facets. Even those that we do not perceive about our state of mind. With the right paint color we give a greater definition to our environment.
Ideas interior decoration painting, contrast of gray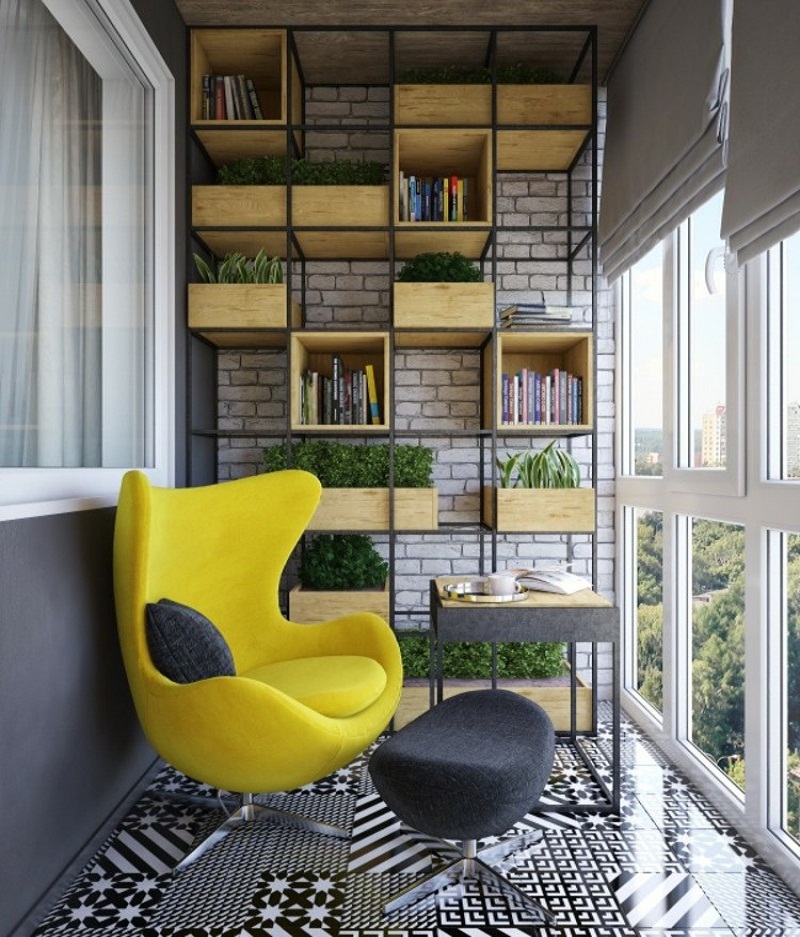 If you want to give a bit of character to everything around you is the right choice. Sufficient selection of the tones that convey the personality of the space will suffice . As we mentioned the color of the paint can help us even create some optical effects. Transforming our interiors is a process that also requires some analysis.
Ideas interior decoration painting, accent wall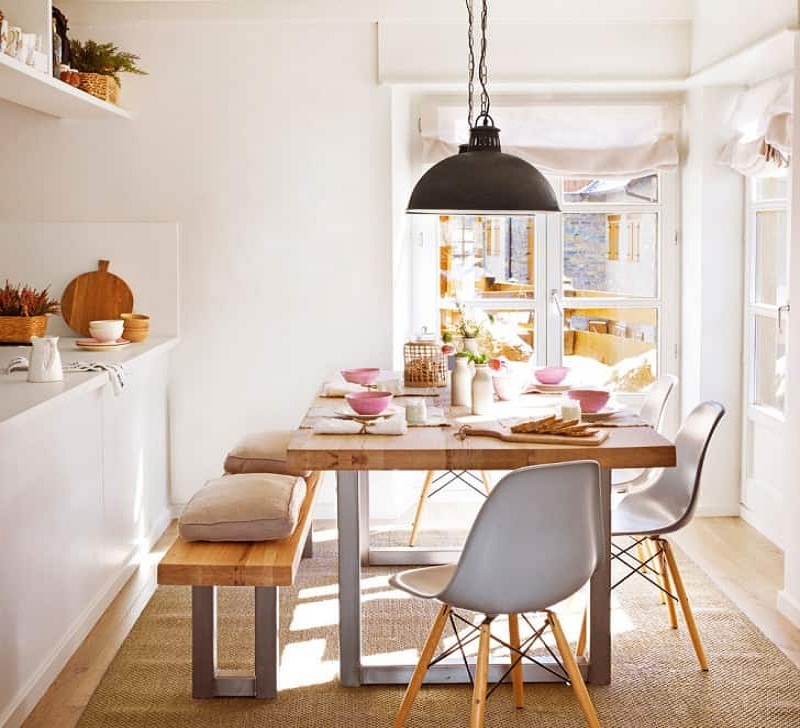 The walls can define everything but they should not be separated from the furniture, for example. At the moment of a selection, aspects such as the size and shape of the space must be assessed. Suffice it to think of two places like the bathroom or the living room to determine big differences. A room that is not too big is better decorated with light colors.
Contrast with yellow furniture
Darker shades are best reserved for larger spaces. Otherwise, this paint color will make them look small. The margin for experimentation is greater in larger spaces. Although we should never use excessively bright colors. The color decision also goes through one of the most frequent questions.
Background wall in blue and wooden furniture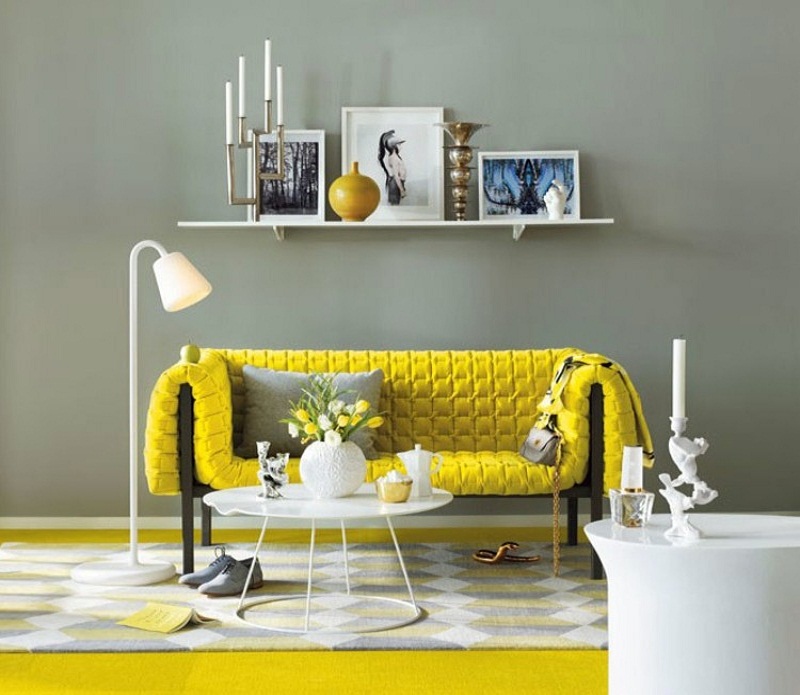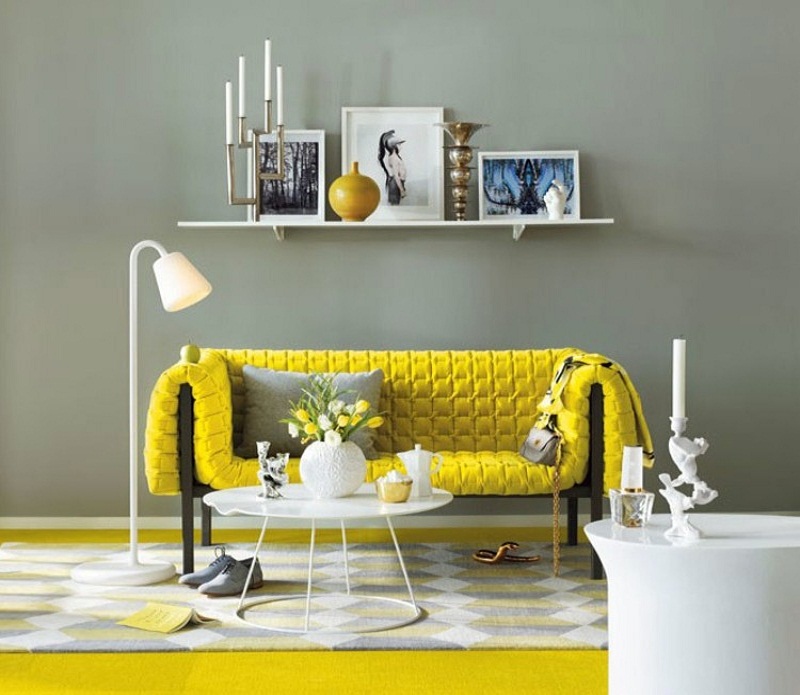 If to lean towards cold or warm colors, in this last group will be reds, yellows and oranges. For the cold we can always choose the blue or green as the most widespread and widespread use. For larger spaces the experimentation is in playing with both groups. You can contrast and get interesting results or rather opt for a monochromatic space.
Design with natural light input
The color of the walls as well as be worth to evaluate our decorative style. If we decide on a total change then we would think about what new style to give to our home. The relationship of style with color is direct in many ways. A trend towards grays, browns or blues would be ideal for industrial environments.
Variant with natural textures
Here, for example, red would be avoided, although it can be used in small proportions. Especially in some details that complement the decoration. It is enough to maintain a certain level of balance in terms of style and color. With the painting you can get some effects as we mentioned at the beginning. If you want to complement some walls already painted you can choose some textures.
Idea for elegant kitchen
The paper can be ideal for this proposal. An accent wall with brick texture can look excellent in an industrial environment like the one we mentioned. Other walls may have shades of paint that suit your taste or style in particular. Here we leave you other ideas interior decoration painting and designs.
Cool and modern lounge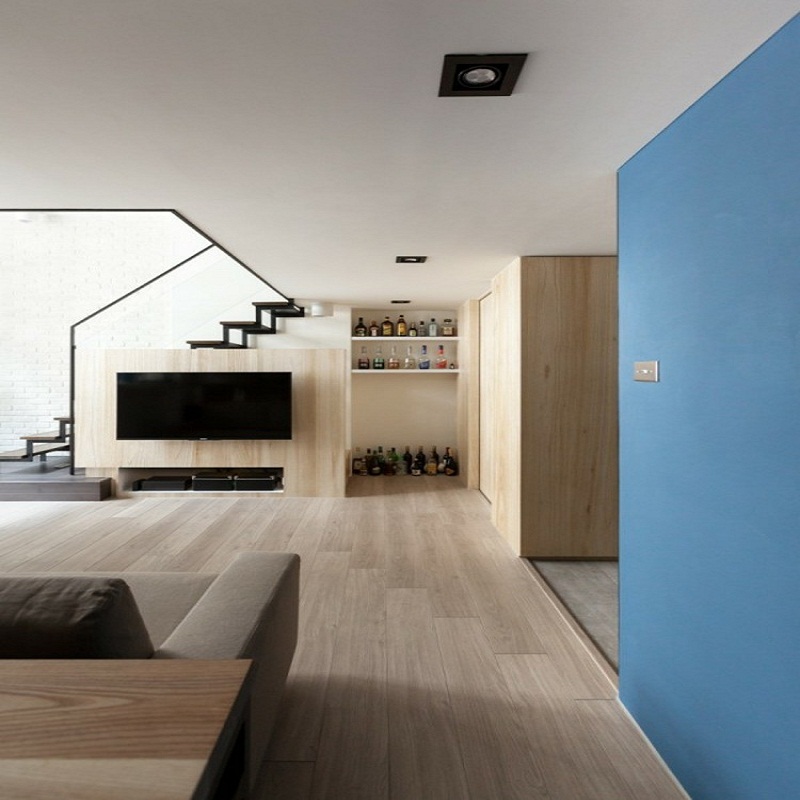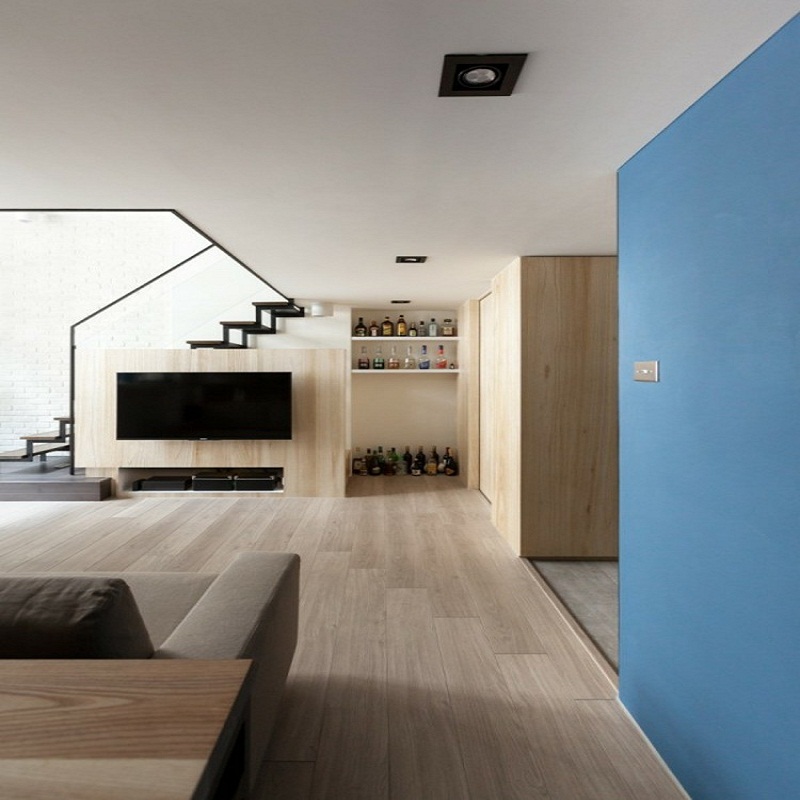 You have to bear in mind that the natural and light tones of wood combined with intense colors can help you create very cool interiors. In addition, these ideas are very suitable for rooms and intense colors you can use them as accents. This is very good when in your living room one of the walls stands out above the others because of its color.
Contrast with colorful box
On the other hand, if your room is bigger you can use it to decorate it in a modern dark colors. However, to put into practice the ideas interior decoration painting you can use a painting of vibrant colors. In this way you will add the color that is missing in your interior and also highlight the wall you want. In addition to this form you can also reinforce and highlight the features of your home to which you want to take a greater advantage.
Bedroom with light colors
On the other hand, the most appropriate colors for interiors when you want to fill with light and your home are light colors. To not use only the white color characteristic of hospitals, you can use the ocher and beige tones. You can also use the clear snots of other colors and in this way you will complete the decoration.
Contrast with lamps and color
On the other hand, a very original and elegant way to create contrasts in the interiors is using dark colors for the decoration of the walls and interiors. On the other hand, the touch of the contrast you can do it and you can do it using some lights. These lights can be placed on the ceiling as phosphorescent lights and you can also put LED lights on the edges of the floors. In this way the contrast will be in the upper part and in the lower part.
Bright living room with white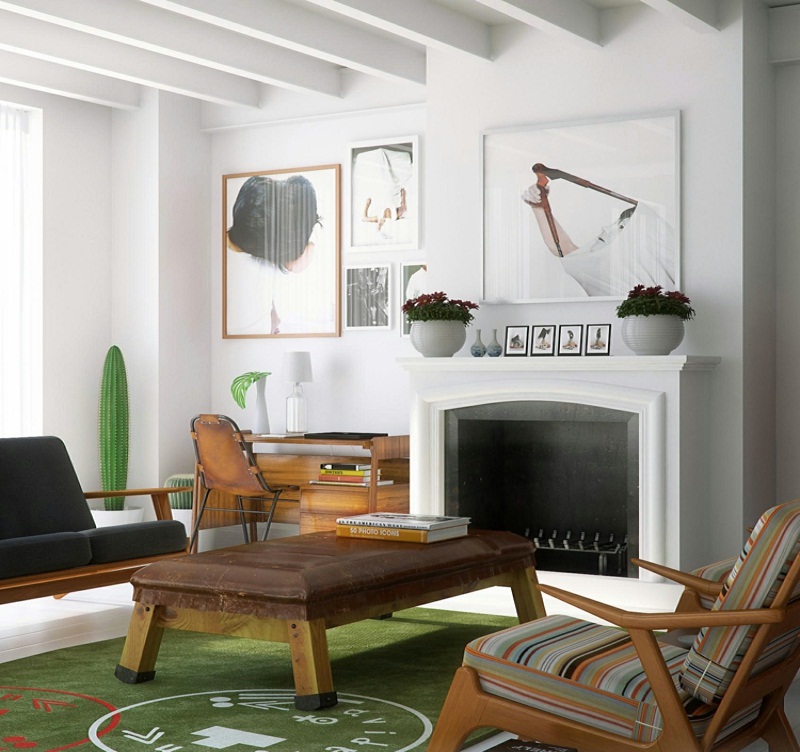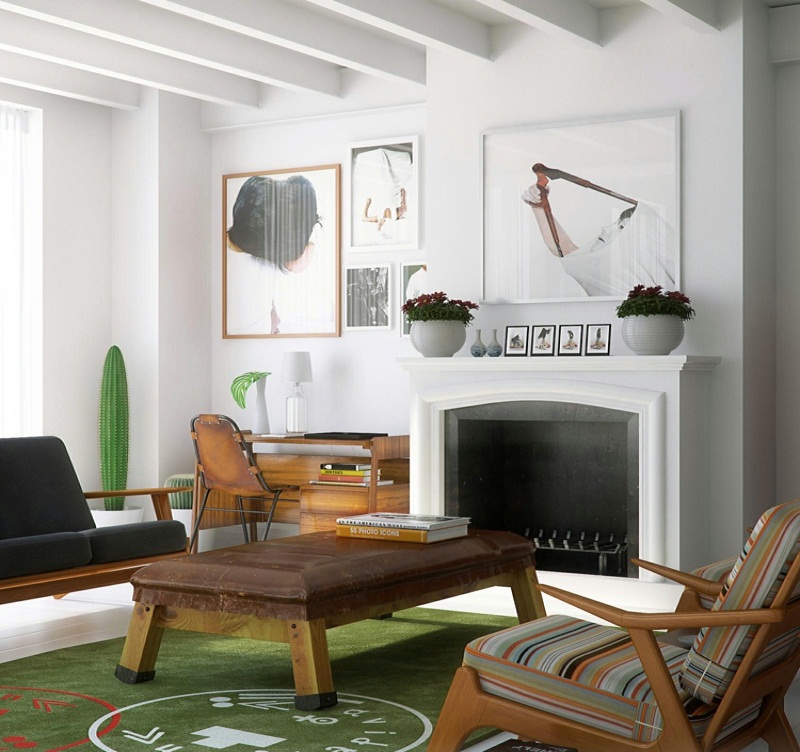 However, the color white is very appropriate in interiors where you want to have a lot of color. The white color will serve as a bridge in the decoration and between the tones, since it will balance them. In this way you will also fill your living room with joy and life. You also have to bear in mind that in these interiors the wood will look very good and will stand out on the white color.
Concept for juvenile room
On the other hand, if you want to give a youthful touch to your bedroom or if you have used some very dark tones in your child's room, you can use a bright color to complete the decoration. These interior decoration ideas paint you can use creating accents that will highlight on dark tones.
Bricks painted white
Also on the walls you can also use the paint to make inscriptions with black paint. However, this decorative detail will be very good when the wall is white.
Interior decoration painting styles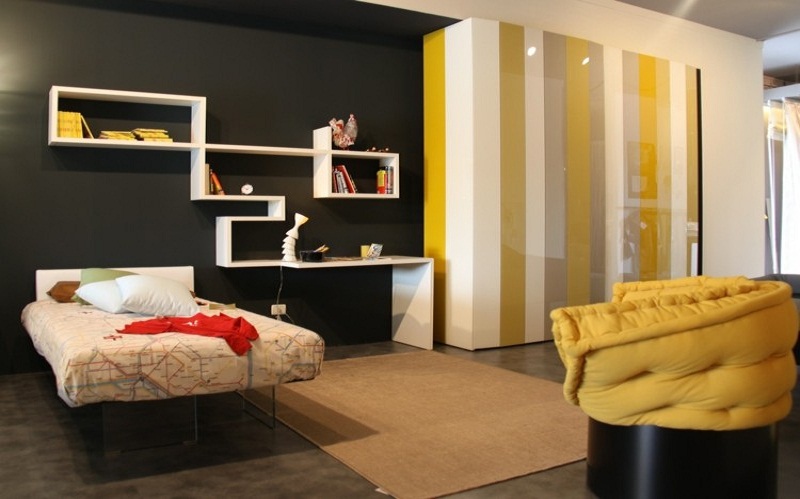 Nordic style
The Nordic, or Scandinavian, is a style that is characterized by bright , simple and functional environments. Making use of designer furniture but without neglecting the wood and some other rustic element. Decorative accessories are used prudently, choosing only the appropriate ones and well integrated into the environment. The long Nordic winters and their dark days have determined the style. White abuse in walls and ceilings is done to improve indoor lighting. The use of wood in medium and light tones is its other premise. They also add to the chromatic palette: grays, blacks and pastel colors to a lesser extent.
Industrial style
What started as a style without greater luxury and pretensions, is now a trend in homes, shops, pubs and many other places. It is characterized by its spacious environments with visible structural elements such as steel, brick or concrete beams. Large furniture with simple, rustic lines of wood and metal. Windows without curtains and visible installations. The color in the industrial is limited to that of materials. The color of rustic wood, the gray of steel, the terracotta of exposed bricks , the gray of cement. They usually add some white to contrast.
Shabby Chic Style
It is considered a romantic style, in simple environments but with a much more elaborate decoration. In the decorated spaces, the use of white and pastel colors stands out, as well as re-conditioned classic style furniture, patina, flourishes, mix and abundance of textiles. See more about Shabby Chic. In this case it is intended to reflect delicacy, and the best colors for this are pastel colors . The white floods the environments and the tonalities in textiles and patinas do the rest.
Rustic style
The rustic style will not go out of fashion, on the contrary … it is more valid than ever in some field constructions and not so much. Natural materials such as stone, wood or brick come together to create warm and comfortable spaces with the use of rustic, classic, Provencal, and even modern furniture. As in the industrial, in rustic environments the materials in sight are the star. The colors of natural wood bring warmth and color to the rooms. In addition, a variety of neutral tones and especially earth tones are usually used .
Nautical style
The nautical or marine decoration is special for a beach house, but it is good for an apartment in a big city if you like. What is lit is to create a climate of fresh and luminous appearance that evokes marine life with colors and designs. The stripes are a characteristic detail of the style. It is one of the cases where colors are clearly distinguishable in all environments. The navy blue white combination is essential. To which you can add red, blue and yellow.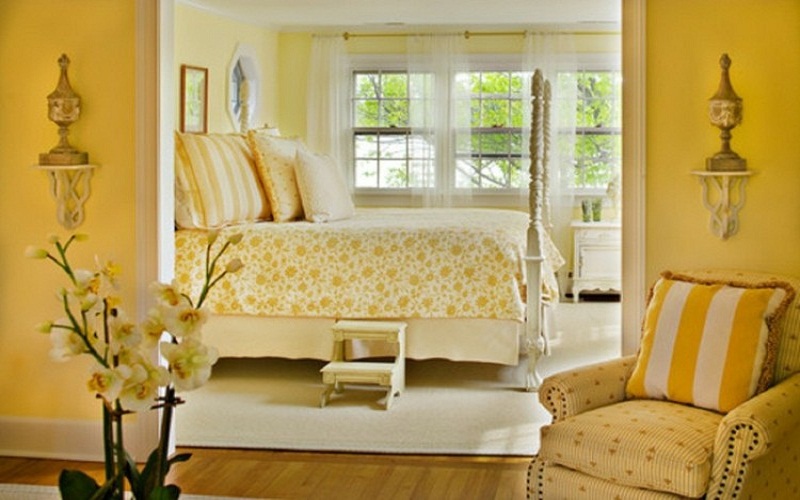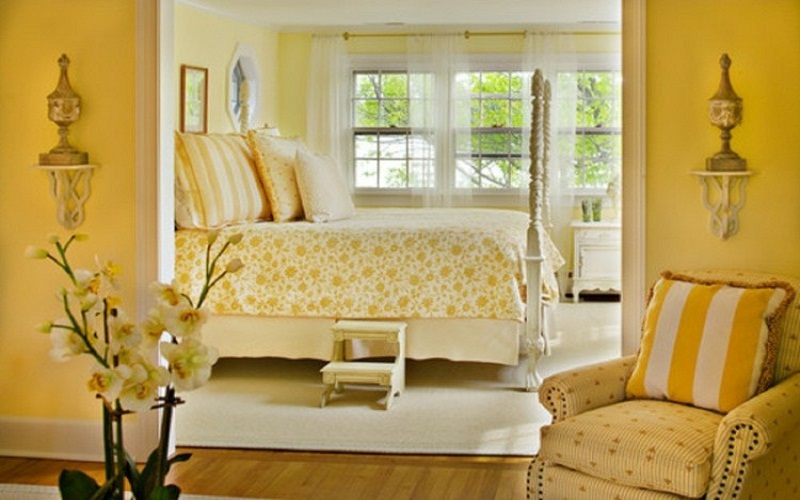 Modern Classic Style
Its predecessor, the purest classic, is characterized by its ostentatious and opulent style, loaded with ornaments and materials of what was considered the best. In this sense they used noble woods, heavy curtains, large furniture and classic style, moldings on doors, walls, ceilings, furniture. In short, the result of everything that has been thought of in good taste during the last centuries, all summarized in a space. Currently the Classic is impregnated with a renewed air and new designs, colors and materials.
Finally, most popular interior decoration painting today. Those that you usually see in magazines and decoration sites and that set a trend in the world of interior design. Surely many of them you like, although you still do not know his name. Let's see more about them, their main features and recommended colors. Each style has its rules or rules to carry it out in a home, and they also have their colors.
Tags: Ideas interior decoration painting and its effects, interior decoration painting, Interior decoration painting styles