Water damage can happen in your home due to a variety of reasons. It could be that your dishwasher broke down, a washing machine leaked, your pipes burst after a brutal winter season, your toilet clogged and overflowed, or your place bore the brunt of a storm and flooded the entire home.
Restoring your home after water damage may be tedious and time-consuming, and it could definitely slash some dollars on your bank account. But giving your family a comfortable and safe home for sure is a top priority you should never set aside. So, here's a guide to help you restore your home after extensive water damage.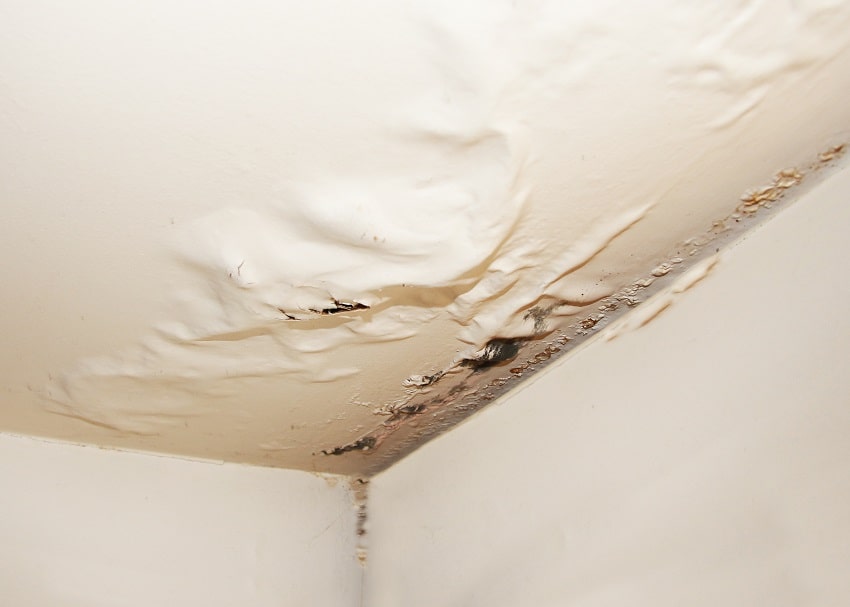 Make Safety Precautions A Priority
You might want to get on with the repair and restoration as soon as possible because mold and mildew growth that could happen in as little as 24 hours. But hold your horses and make sure to prioritize safety. Going inside a home after water damage can be risky. Loose electrical cords and water is a dangerous, even deadly combination. Follow these tips to ensure you're going inside your home safely:
Turn off the main power line
Wear a PPE or personal protective equipment
Inspect the entire area for damage, including appliances, furniture, floor, walls, pipes, electrical, and gas leaks
Unplug all appliances
Use only battery-powered light sources
Call The Insurance Company
After you have carefully assessed and listed all damaged areas of your home, call your insurance company to determine how much of the damage they can cover. The situation may leave you hopeless, but knowing that you will receive extra help in the financial aspect should give you some reassurance.
Remove Standing Water
Standing water can cause further deterioration to your home. Make sure to extract all water to prevent mold build-up. Mold formation and infestation is serious health hazard. Molds thrive and breed in moisture-rich areas, so it's critical to ensure that there's no standing water while you're doing home restoration since respiratory illnesses may begin to manifest upon exposure to mold allergens.
Completely Dry All Areas
Ensure that the entire home is dry before starting with repair and restoration. If water damage is not too extensive, you may utilize fans for drying the interior of your home. Additionally, opening windows and doors during the day may speed up the process of drying.
But if water damage is extensive, a fan or several fans may not be enough. You may need to use a large-capacity commercial dehumidifier. An industrial type dehumidifier can absorb up to nine gallons of water out of a house per day.
It is imperative to have a commercial dehumidifier, especially if it's your basement that got flooded. Basements have higher humidity, and this equipment can help dry the area in preparation for restoration. Of course, since you'll only be using it for that particular project, it might not be wise to purchase a commercial dehumidifier because of its cost. For that reason, you might want to check out the water damage restoration Sanford to help you out since they can provide all necessary services for all types of water damage without the need to buy tools and equipment.
Assess Carpets And Rugs for Damage
Carpets and rugs are expensive, and that's enough reason not to throw them. However, water from the damage may be contaminated, so check if the rugs need to be discarded or if they can still be washed and cleaned. Depending on the water damage, it's best to throw it out if it came from floodwater and toilet leakage. But if the water came from a clean source, the rug or carpet may still be salvaged.
Take Furniture Outside To Clean
It would be best to take out all your furniture outside so you may assess and clean it properly. If there's mud or any debris on the furniture, make sure to clean it accordingly and dry it thoroughly before putting it back.
Assess Condition Of Appliances
If appliances were exposed to water, they might be damaged already. Many homeowners attempt to turn on appliances after they have entirely dried out, not knowing that even if they have been dried, the internal components may already be damaged by water, and plugging and turning them on might result in electrical shock.
Generally, it makes more sense to replace water-damaged appliances than attempt to repair them because repair costs might be twice as much since you'll be paying for parts and labor.
If you're not too knowledgeable about electrical stuff, it's better to consult a professional to determine if appliances are still working or not.
Do Not Turn On HVAC Or Heating, Ventilation, And Air Conditioning
Mold and mildew can appear in as short as 24 hours when your home gets exposed to water damage. Turning on your HVAC will only spread the mold in your entire home and the air ducts. So, it's essential to have a professional clean and inspect your HVAC before turning it on to prevent that from happening.
Inspect Your Roof
If the water damage came through your roof because of a hurricane, you need to inspect your roof to protect your house from further damage.
Here are the things you would need to do:
Check for any pool of water – water that has settled may allow mold to develop, so make sure to drain pooling water.
Replace missing roof shingles – replace missing roof shingles because not doing so will allow water to go inside your home again.
Clean your gutters – gutters work to redirect water away from the foundation of your home, so make sure that there is no obstruction on your gutters.
Your roof serves as your barrier against the outside weather, so having a roof in good shape will ensure that your family is protected.
Inspect Attic Ceiling
If water damage comes through the roof, the attic is the first to suffer. Check the attic ceiling for watermarks and stains and add them to your restoration checklist.
Check Your Chimneys
Water damage from uncapped chimneys could affect your walls, attic, and floor. Exposure to water may also weaken the material of your chimney, especially if your chimney is made from pumice or clay. So, inspect for any damages and dry the water out from them as much as you can.
Inspect And Repair Pipes.
If the water damage came from pipes that burst and leak, it's critical to attend to them the soonest. Pipes can burst due to several reasons. One reason could be its age – the pipe's material has corroded and finally gave out.
During a harsh winter season, frozen pipes are expected. When water freezes in the pipe, it could cause the material to expand and burst, eventually causing damage to your home.
You might experience water damage after the very cold winter when the ice melts, and you will not realize it right away. That's why it's essential to keep your home's temperature in the ideal range to prevent pipes from freezing.
A pipe could also burst because of high water pressure. High water pressure could loosen pipe joints and cause cracks that could grow bigger in time. When that happens, there's a probability it would burst and cause massive water damage. So, have a plumber check your water pressure and set it to an optimal range to ensure your pipes won't get damaged.
High water pressure could also lead to costly water expenses, so fixing that issue can be beneficial for you. When you have found the pipes that caused your water damage, immediately call a plumber to attend to them because not doing so could result in a serious complication.
Attend To Your Hardwood Floors
Depending on the severity of the water damage, hardwood floors can still be saved, but if the floor peaked, crowned, or cupped, meaning there's a visible appearance of an inward or outward curve on your wooden floors, sadly, it needs to be replaced.
But if the damage is not that severe, the hardwood floor may still be restored by sanding and laminating.
If the floor's appearance does not meet your expectations, you could always cover it with carpet anyway.
Restoring a hardwood floor may be done by yourself, but it's best to have a professional do the job to ensure that all the little details will be attended to accordingly.
Fix Water-damaged Walls
You'll know that your walls are damaged when you see coffee-like stains forming. When this happens, molds have likely formed, and it's crucial to remove the infected drywall and clean the entire area before replacing them. After replacing the drywall, you may prime and paint the wall according to your preference.
Conclusion
After all the repairs are done, you will finally be able to settle in your home comfortably. It might take a while, but those efforts and hours spent in restoration are necessary to ensure a safe and livable home. Your family only deserves the best, and their safety is always vital.
Remember to always consult with experts and not cut corners to ensure that you're giving your home a restoration it desperately needs.