Quick-Step Livyn vinyl flooring is a luxurious range of vinyl tile designs, which combine the natural appearance. And surface textures of stone or wood with all the practical efficiency of easy-to-care-for vinyl tiles. This range offers a selection of attractive and durable vinyl tiles, with beveled edges and a V-grooved surface. Which helps to creates an authentically textured finish and colour variations to reflecting the natural cut and grain of wood and stone.
Quick-step Flooring
Quick-Step has gone through a Few changes over the last several years. Nevertheless, this is not an article by some office based business guru. So to speak, someone on the front line. So what's new? As if you didn't guess. Quick-Step is still running with their quality products like Viewpoint, Largo, Elite etc, let alone their formidable engineered wood ranges. In addition to these unflinching staples that simply do not skip a beat. We now have two new extremely water resistant laminates in the shape of Quick Step Impressive and Impressive Ultra.
Quick-step livyn – a pleasure for sight and touch
The Quick Step livyn vinyl flooring has been created to bring light to your interior space with a natural look and warm materials. Its protected top layer will ensure that the vinyl floor will maintain its appearance on the first day for a long time. Quick-Step livyn is a collection of vinyl floors that combine the look and feel of natural wood and stone, with all the practical advantages of vinyl flooring. Quick Step LIVYN comes in a wide variety of colours and designs. You can also use this vinyl flooring for bathrooms and kitchens thanks to its great resistance to use, and the manufacturer offers a 20-year warranty.
Quick-step Ambient click – luxury vinyl flooring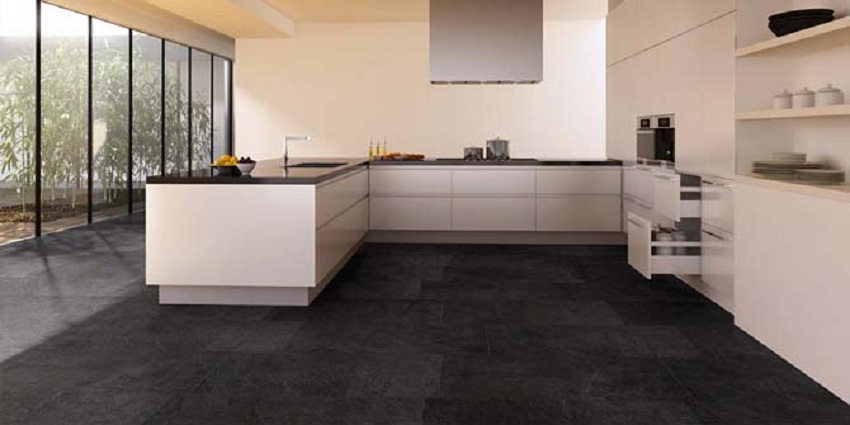 Quick-step ambient click offers vinyl flooring that will not only be a delight to look at but also a pleasure to walk on. The designers of these floors follow the latest trends in fashion, interior design and architecture to create classic and timeless floors. Thanks to the latest production technologies, these vinyl floors will present an unprecedented level of realism.
Quick Step LIVYN is a collection of vinyl flooring created to give light to your home or office with a natural and realistic design. The Quick Step LIVYN vinyl floors come in a multitude of colours and designs. Each with a unique and authentic look. Thanks to the exceptional design and structure of the slats, Quick Step livyn represents the perfect solution for renovations. With its multilayer structure and simplicity when installing it. Incredible detail, great structures and a great variety of colours are what Quick Step vinyl floors offer. Quick-Step Ambient Click is a collection of vinyl flooring with exceptional characteristics and realistic designs in stone
Quick-Step Balance Click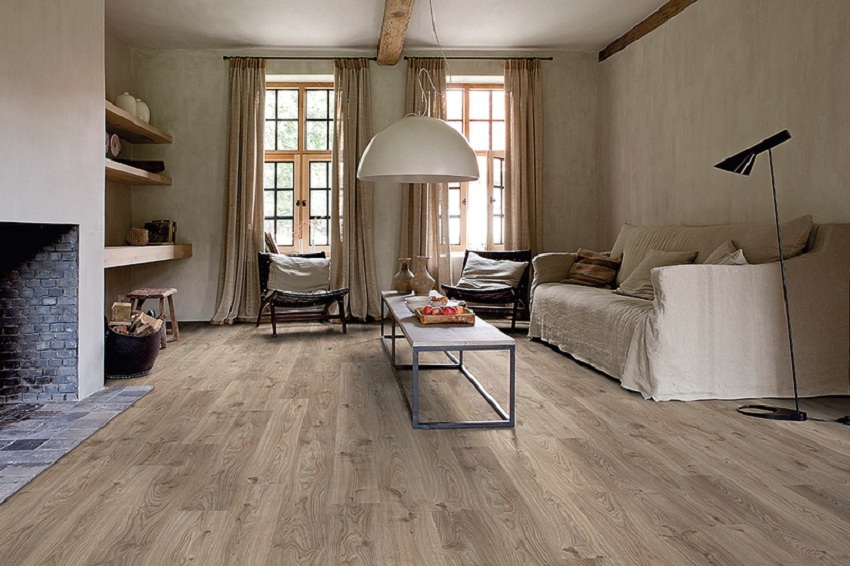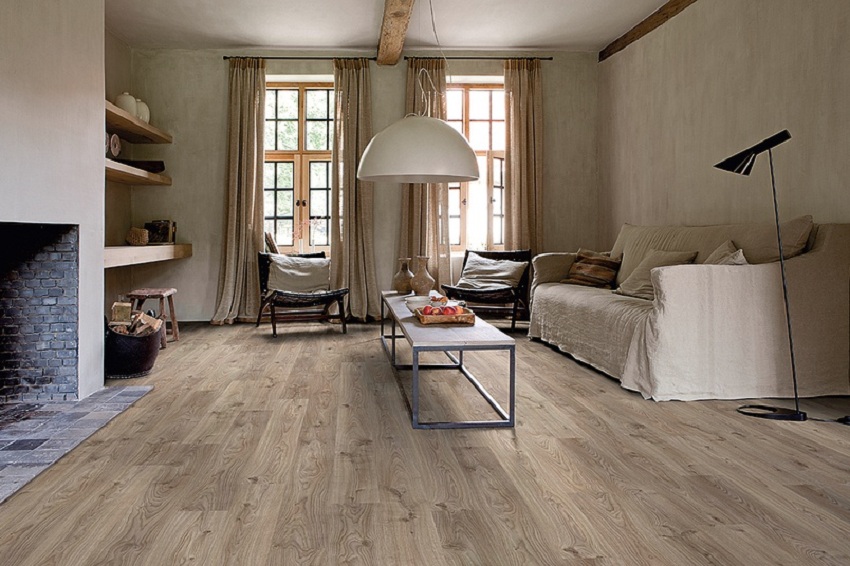 Forget everything you know about vinyl flooring. Imagine a floor that looks truly natural, a floor with an extra-matte finish and beautiful designs up to the tiniest details. Quick-Step Balance Click is a collection of beautiful vinyl planks featuring the patented "Uniclic Multifit" snap-in system for quick and easy installation. The v-chamfered panels create a spacious perspective and enhance the authentic plank effect. Imagine a floor that feels soft, a floor that is cosy underfoot, and that is 100% water‑resistant.
Quick-Step Majestic
Quick-Step Majestic offers you the longest, largest and most luxurious floors in the Quick-Step collection. With their extra large size, natural look and unique water-resistant technology. These floors are the perfect choices to create a truly majestic interior.
Fitted with innovative 'Stain Guard' and 'Scratch Guard' technology. The new Livyn floors will give you a lifetime of pleasure, looking just as good in 20 years' time as on the day they were first installed.