Although you disposition enough space in your safe house that you like to make the most. And I do not say anything if you live in a place of small size. Therefore, the space saving ideas that we see today are interesting for all types of housing, since optimize them get the square footage of your stay a comfortable and functional and at the same time decorative. You want to know how you can do? We review some proposals that may be useful to optimize the square footage of your house.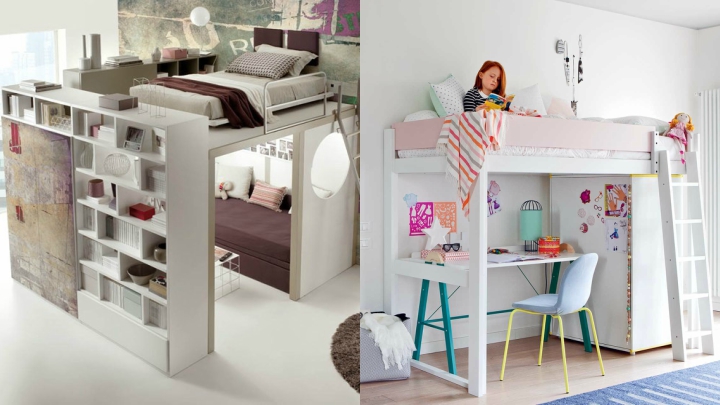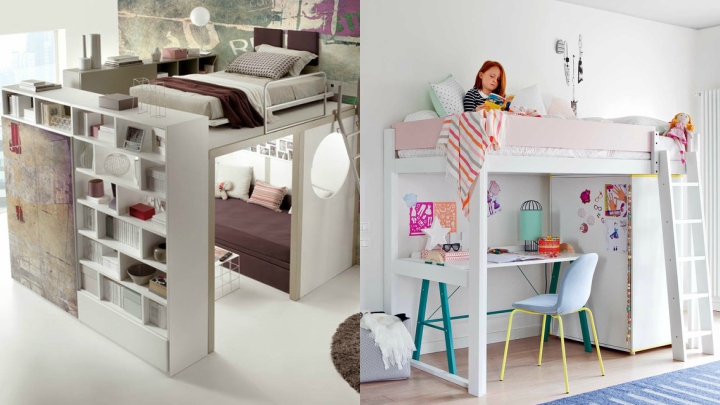 Furniture with various functions
A very practical way to save space in your home is to use furniture that fulfill different functions .For example, placing a couch in the bedroom to add an extra storage under the mattress, folding tables that carry incorporated chairs, ottomans are also chests, sofa beds, trundle beds, etc.
A bed in the heights
The bed is one of the furniture that occupies more space. A solution to tap the surface of the bedroom is placing it in the highest, and dedicate the space beneath to put a work area or study, for example, another bed or storage systems. The truth is that they are very cool and help you save a lot of space at home.
Use vertical surfaces
Many times we miss the available space on our walls can use to save room in the rest of the house. Therefore, you cannot forget the vertical storage and for that you can make use of the surface to above the toilet in the bathroom, for example, and place a few shelves with a few wicker baskets, or install some shelves around the door frame or a window for safekeeping your precious books.
You may also like to read another article on houseilove: Ideas to decorate your walls with wood
Hooks
The hooks are good allies. You can place them under a shelf in the kitchen, for example, to hang cups, pans or other utensils, and so take the area that might otherwise you would not be giving use. You can also put on the inside of the doors cabinets for hanging bags, belts or scarves in the bathroom to put wicker baskets to store small utensils every day ….
The stairs as storage
If you live in a duplex or house stairs connecting the different plants serve a purely practical function. But what if we also use as storage? You can do under the remaining gap or even placing steps are balls. You'll see how much space you save!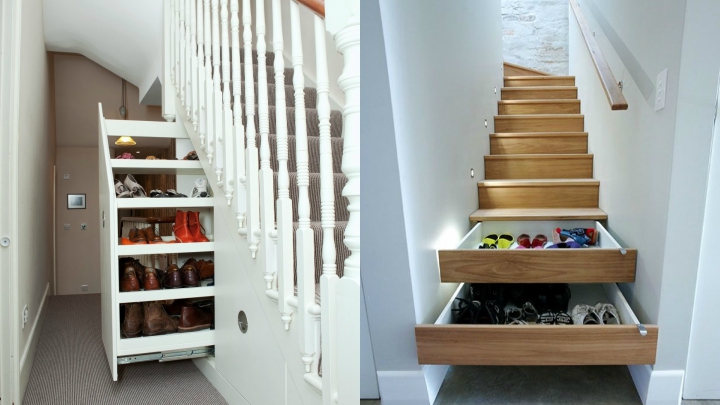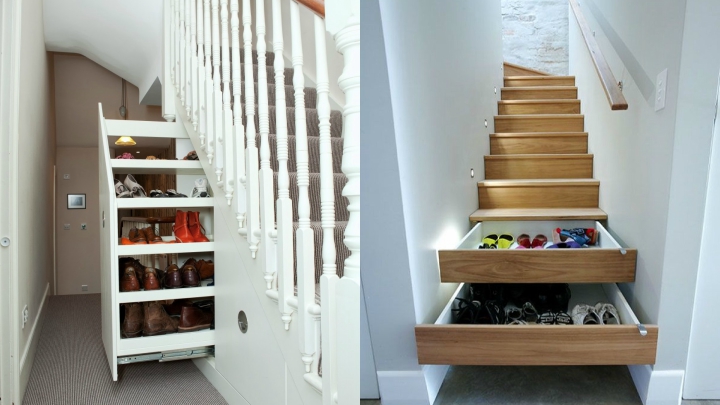 Save space in the kitchen
Sometimes the kitchen is a room in which no choice but to try to save as much space as possible. To do this, we have several solutions that can help us. For example, if you cannot be a coffee table you can put a folding to fit close to the wall when not in use and can extend when you go to eat. Get yourself also folding chairs and so there will be nothing to interfere step.
Cabinets and removable drawers
Another very practical idea is to put in the cooking a small island that can hide when not use. This is best accomplished by placing a kind of drawer that can store or take depending on the use you have for it. And while you enjoy the space available. This solution can also be carried out with side tables, which also can save to keep your space tidy and without any excessive things through.
Tags:
space saving ideas