Having a pet at home is certainly a wonderful experience, because pets reduce loneliness, help them stay in good physical condition (especially if it's a dog) are fantastic teachers children, make them laugh and teach us to value life priorities. However, before buying or adopting a dog also must consider the disadvantages. One of the main is to maintain cleanliness in the home is more complicated, especially in seasons in which these animals tend to drop a lot of hair.
For a clean home will not be difficult despite having a pet, today we give you some tips to remove hair from floors, furniture and textiles. Want to join us?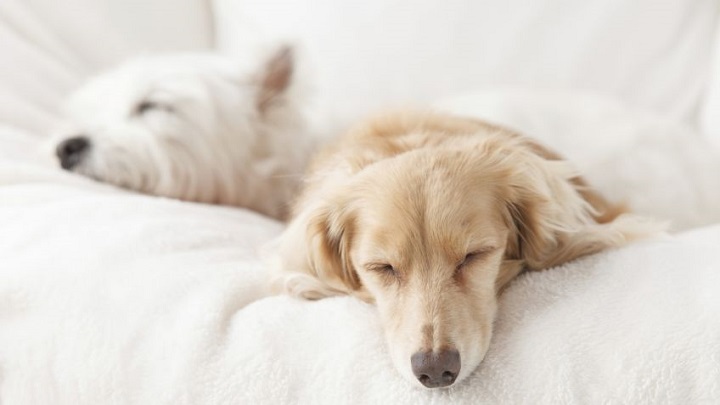 Buy a vacuum cleaner designed for the hair of animals
If you want your home free of hair cats or dogs, most importantly, bars or aspires often, preferably every day. If you regularly use the broom, it is the best you'll probably go for a model rubber, as best collect hairs. Yes, it is more practical to use a vacuum cleaner. In this regard, you should know that many brands have launched designs intended for pet hair. This is the case of Bosch, which offers Zoo'o ProAnimal Bosch vacuum cleaner, incorporating the Animal Kit 360, ideal for all types of surfaces solution. In addition, it is a bagless vacuum cleaner, which are the most recommended to clean pet hair.
Another model worth is the Dyson Ball ™ Cinetic Big animalpro, a vacuum maintenance without loss of suction. Also, if you do with it you will not have to wash or replace filters or bags to buy.
Microfibre, ideal for removing animal hair materials
Although specific animal vacuums will achieve excellent results, to keep your home free of hair it is also important that friegues the floor often. To do this, we recommend using mops mibrofibra as they are best retain dust particles and dirt. It is also advisable to choose this material for wipes. Of course, when washing do not use fabric softener, because they would lose their properties.
You may also like to read another article on houseilove: Redecorate your room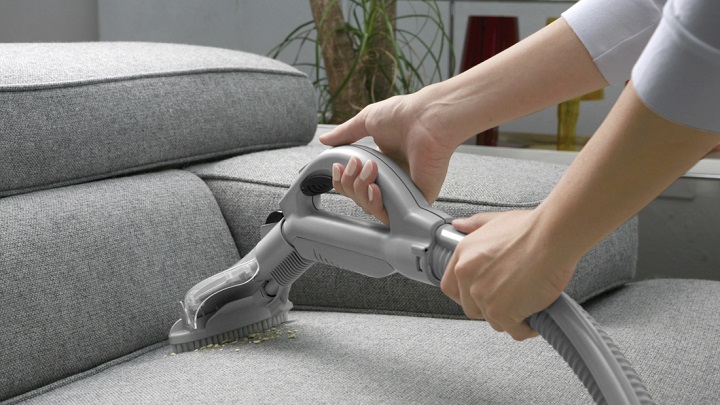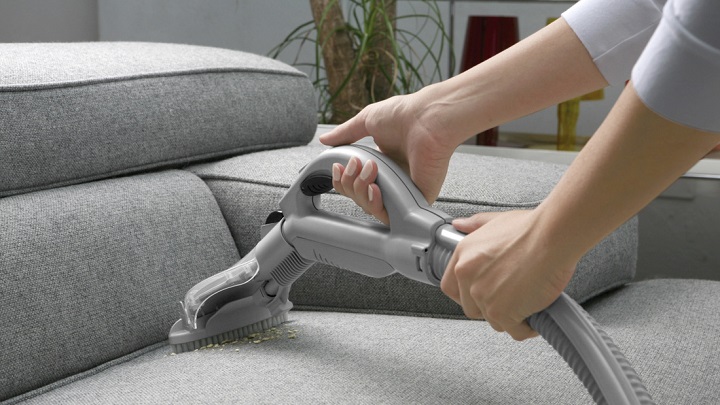 How to clean the hair of furniture
Of course, you must also be aware of your furniture, since pet dander can stick to them. As I have said before, the best solution is to opt for a microfiber cloth, you can soak in a specific cleaner for furniture. Moreover, it is good idea to use a spray antistatic, as it will facilitate cleaning. If it comes to upholstered furniture, then we recommend you get wet rubber gloves and put your hand on the surfaces. Thus, the hairs will stick to the glove. On the other hand, you know that clothing is a good idea to use specific rolls to remove lint.
The importance of caring for the pet hair
Finally, it is important that you consider the best trick to keep the house free of hairs is to offer proper hygiene animals. Thus, it is not only important to bring the animal to the groomer once a month, but you have to groom your hair regularly to remove dust, dirt and hair that is already dead. Thus, it will not finish on your furniture. Of course, the ideal is to brush on the outside. Furthermore, it is also important that bathe the animal with specific products.
Tags:
home
,
remove pet hair
,
Tricks