Would you like positive energy to reach your home? You can favor it with decoration. Today I tell you 10 ideas to attract good luck through the distribution and choice of furniture and decorative accessories. They are very easy ideas and it will not cost hardly anything to introduce in any room.
1 – The stones
Stones are objects from nature that bring good luck. They say they provide balance in the home. You can put them in a transparent jar, for example, inside a wooden container or inside any pot to drain the water from the plants.
2 – The bamboo
There are plants that also manage to bring fortune to our house. One of them is bamboo. Also, depending on the amount of stems you place you will get certain things, according to Feng Shui. For example, a stem will make you have a simple life, two stems for love, three for happiness and longevity, four to avoid death, five for wealth and health, etc.
3 – The plants
We continue talking about plants. There are some that are directly related to this good luck we are looking for at home. For example, it is said that chamomile, basil or fern attract prosperity and money.
4 – Adequate ventilation
It is not that it is a decorative object in itself but it is very necessary to prevent the energy from getting stuck at home and renewing it every day. In addition to health, ventilate the house is great to let good luck come and make the negative inside may flow outward.
5 – The candles
In addition to helping you create a very cozy and special decoration, candles are also related to good luck. They are associated with cleanliness and purity and will make it possible for positive energy to stay by your side. You can put them where you want and turn them on without really having a special reason. Directly the environment will become warmer and more serene.
6 – The entrance of the house, always clear
Feng Shui points out that the entrance of the house is the place that establishes the flow of positive energy inside. Therefore, the more orderly, clean, illuminated and clear you have this area, much better.
Continue Reading: Ideas to use strings in the decoration of your house
7 – The use of mirrors
Feng Shui has several "rules" when placing mirrors inside the house. These should reflect a wall or an interior area of the house, should not be placed in front of a door or in front of a window. If a mirror reflects the entrance of light, the energy that enters your house comes back as soon as it is reflected in it. Neither should they reflect the bed.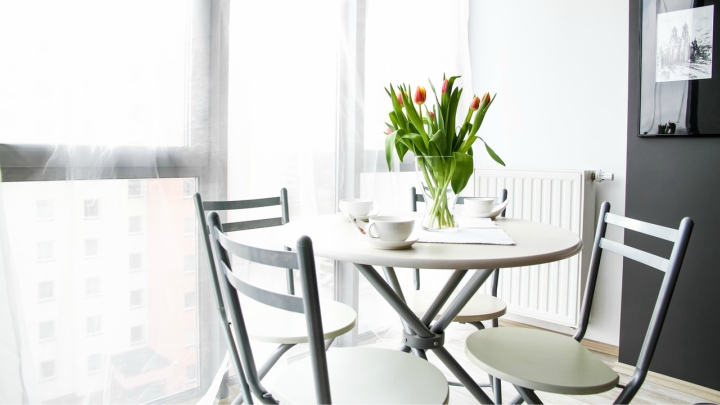 8 – The colors
If you want to attract good luck to your house, the use of colors can influence. Avoid a decoration in dark tones. Curtains, for example, are better if they are white or in brighter shades such as yellows or oranges. If you do not have the desire or the budget to change them, try to make these tones appear in the decoration through ornaments, paintings or other textiles such as cushions, for example.
9 – Good luck objects
We have already seen some elements that are related to good luck. There are others such as, for example, elephants, clovers, buddha figures or horseshoes. You can introduce them through small small sculptures, paintings …
10 – The bathroom must be closed
Feng Shui recommends having the tops of the toilets lowered and the bathroom doors closed. So positive energy will not go through the pipes.