Canadian weather can be rough and lead to high home heating bills for homeowners, especially if they have old, ill-sealed, and drafty windows. Up to 25% of the average heating bill is due to heat loss through glass, doors, and electrical outlets, and while some people try to manage with ugly plastic coverings all winter, most homeowners in London, Ontario would rather just upgrade their windows. When you have a client hoping to upgrade to energy efficient solutions, where do you turn to find the most efficient products with low-maintenance frames that will still fit the look of your client's house? If you're looking for a manufacturer of custom windows and doors in the London area, there are some factors you should take into consideration.
Installation
Windows are great for letting in air and sunshine, but the glass can also be a primary source for heat loss in the winter (and gain in the summer). In order toleave your client satisfied, you will need to ensure you have used well-made, properly-sealed custom windows. If you're not a specialist in this area but in charge of a bigger renovation process, you may want to look for a manufacturer like Golden Windows in London, which can also handle the installation to optimize the fit.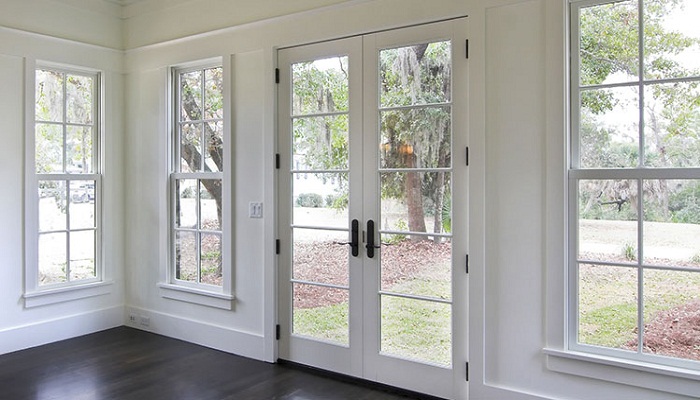 Seal
The tightness, quality, and fit of a window seal has a lot to do with energy loss and drafts, and foam compression weatherstripping can help keep double hung windows sealed tight against even the coldest days.
Efficiency
When you're looking for high performance products like Energy Star windows, you need a manufacturer who can deliver consistency. In the southern Ontario area, Golden Windows is one of the few window and door manufacturers to register with ISO 9001, the international standards for quality management. In terms of energy efficiency, the Canadian Standards Association (CSA) A440.2 lists the following ratings:
U-Factor
Solar Heat Gain Coefficient (SHGC)
Energy Rating (ER)
R-Value
Visible Transmittance (VT)
The U-Factor measures heat transfer, the SHGC shows what percentage of the sun's heat passes through the window, and a higher ER, R-Value, or VT Rating means your window is more efficient.
Look
Your clients have specific design requirements to go with their energy efficiency needs, and you need to find good-looking windows made with matching materials, whether it's wood, aluminum, or vinyl. Aluminum and vinyl offer low-maintenance options, but woods like pine can complement a rustic interior and exterior, and all can be found with a windows manufacturer in London like Golden Windows. You should also be able to find a wide range of styles including single hung, slider, casement, awning, bay and picture windows, and multiple other features like grille designs including Muskoka, Colonial, Victorian, and Custom. You can also find exterior brickmould or a selection of screen types including coppertone, woodgrain, white, and black. Part of your job as a contractor performing renovations is to find the right product for the right task, and that means consistent manufacturing, high performance, great design, and real energy savings.
Tags:
Custom Window