For your house to transmit peace, the Japanese style can be a great alternative. It is a form of decoration with which you can design elegant, simple and sober spaces that evoke serenity and invite you to rest. Stays are not at all recharged and minimalism is another feature, with fairly clear walls, open passageways and a lot of order in the rooms. Below we review several ideas that you can put into practice right now if you want to incorporate the Japanese style into your decoration.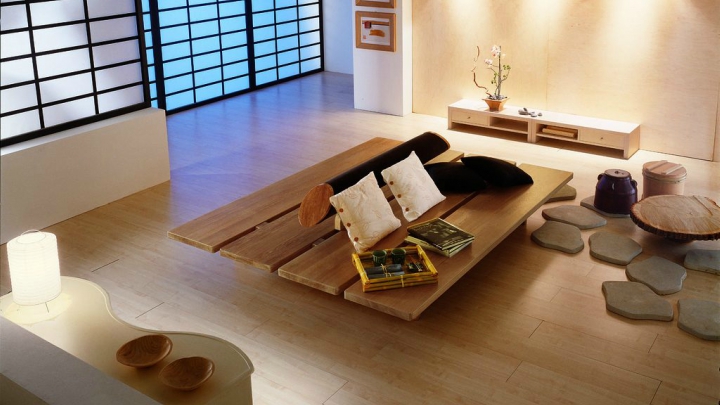 Colors
One of the first things you can do to bring the Japanese style to your home is to use neutral colors to decorate. Colors such as beige, white and brown are perfect for this type of decoration, and you can also introduce touches of color into other vivid hues such as blue or red, for example. Without forgetting the green you can get through plant placement.
Less is more
The Japanese style endorses that maxim that I love that "less is more". So do not fill your rooms with things, but place few furniture, strictly necessary, leave open spaces, wide, and choose to put only what you are going to use. Even in the halls of Japanese houses they sometimes get rid of the typical tables and chairs and prefer to eat on the floor on a mat.
Natural materials
One way to create a nice Japanese home environment is to use natural materials such as wood, cotton, linen, bamboo or rice paper. You can do it through the furniture and also introducing some plant to get the nature to the interior of your home. They are beautiful green plants, without flower, and also flowers like orchids, for example.
You may also like to read another article on houseilove: A bachelor apartment quiet and cozy
Few furniture
If you want to give a Japanese air to a stay do not put sofas or chairs very large, you can suffice with large decorative cushions, a low table and a rug or rug on the floor to be able to design a very special corner to be able to read or relax while You drink some tea
Decorative accessories
The Japanese decor makes use of the strictly necessary elements, in simple stays and just recharged. But that does not mean that you cannot introduce decorative elements, which also have to be simple but with enough beauty that makes them worthy to be in place. Vases, cushions, some vases or sculptures related to the Japanese culture are always going to look great.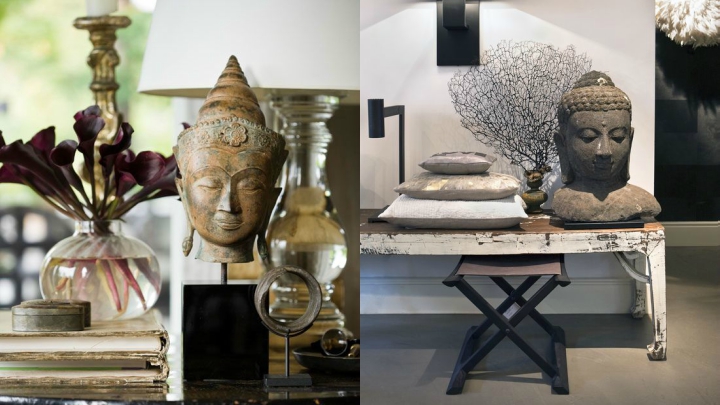 The importance of natural light
Water, earth and light are the predominant natural elements in the Japanese style. That's why you have to try to make your stays as bright as possible; Also the use of soft tones and light wood furniture will help make these spaces more luminous.
Differentiate spaces
If you have a clear space to which you want to give that Japanese touch so special you can use screens or Japanese panels of paper or light fabrics to differentiate spaces. Also, you can use sisal or bamboo carpets to achieve this same effect.
Tags:
Ideas for decorating
,
Japanese Style