Renewing the decoration of the living room or dining room can be simple if we change the table. It is one of the focal points of this stay, especially if it is dedicated only to dining and not so much to lounge, where it could compete with the sofa. In any case, the table and the chairs become a place of meeting and meeting around a meal or a dinner. They must be functional but they can also be very decorative. If you are thinking of changing it, we give you some ideas that can help you in your choice.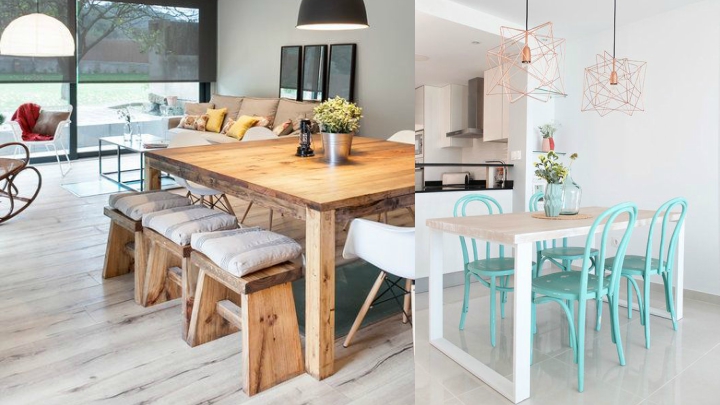 Different decorative styles
The dining table can be perfectly adapted to the decorative style that predominates in your home. Industrial, Nordic, rustic, minimalist … For this you can play with materials and shapes, leaving the wood, for example, for Scandinavian, vintage or rustic decoration, and glass and glass for minimalist and modern. You have lots of options.
Rectangular Tables
You can also play with the shape of the table. This will depend on the space you have or the use you want to give it. A first option is to choose a rectangular table. It has the advantage of allowing you to take better advantage of the space because you can place it stuck to a wall and gain a place when it is not used. In addition, more diners can be accommodated.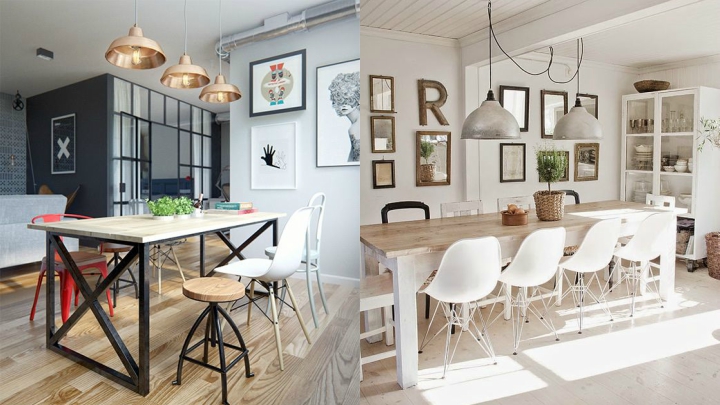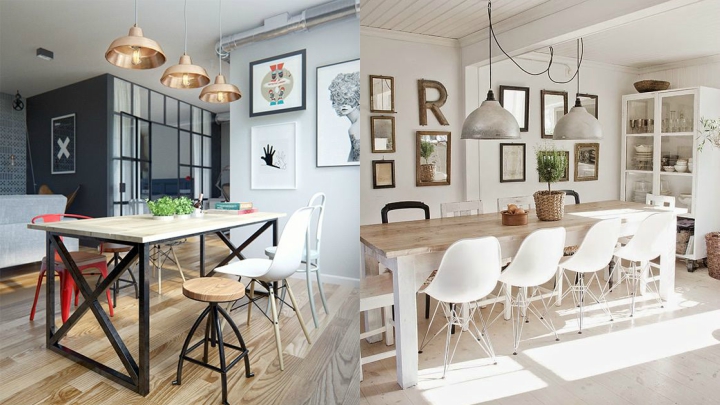 Square Tables
They do not look as often as the previous ones but they are also very decorative. However, if you think that you are going to receive many guests may not be very suitable, since for them to feel all comfortably should have a fairly large size. If you have room for it, great, but you will not have to look for another alternative. The squares I especially like to accommodate two diners only; Make possible a pleasant and close encounter and I like the way and how they are left in the dining room or even in the kitchen, on the balcony or the terrace.
You may also like to read another article on houseilove: Traditional dining rooms
Round tables for your dining room
Round tables encourage conversation as all people can see each other's faces and talk to each other. In addition, no one chairs and all the guests are in a situation of "equality". Of course, it is more difficult to find a suitable space since they take up more space and we cannot stick it to the wall.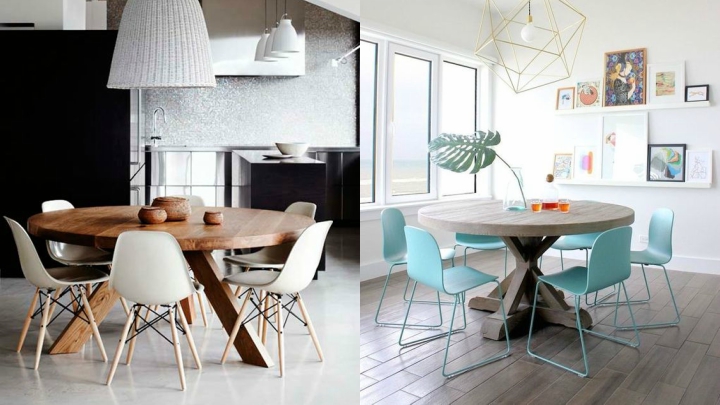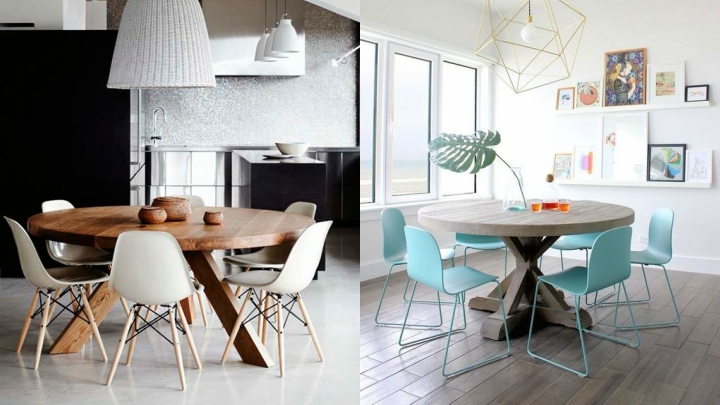 The legs of the table
If you have doubts about which way to choose for your change of table the legs can help you in your decision. Many models of round tables usually have a central axis, a large leg in the middle, on which the circular board is placed, so that we forget the annoying legs that have rectangular and square tables. Everything will depend, once again, on the space you have to place it.
Folding tables
The best solution for space problems is to bet on folding tables. If you eat only one or two people in a diary, it is very comfortable because it will not occupy you place; Will allow you to be comfortable eating and facilitate the passage through the dining room. And when the guests arrive, you will only have to open it so that everyone can sit down and enjoy this meeting. You will have to calculate how much it occupies open to verify that, indeed, it fits in the hole that you have for it.
Tags:
Dining room table