Is it becoming quite a task to clean your basement every time it rains? Are you wondering what to do with your basement? Have you noticed the quality of air in your home diminishing? It's time you waterproof your basement. Besides helping with your current issues, there are many other ways you'll benefit from waterproofing your basement.
Some of the associated benefits of basement waterproofing are: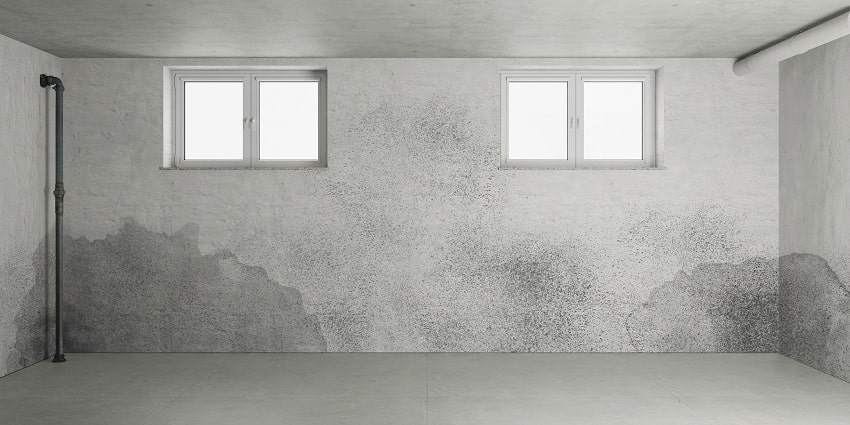 Stronger Foundation
The basement of your house is the direct link to your home's foundation. This means that it plays a fundamental role in the structural integrity of your home.
More often than not, your basement tends to fill with water after heavy rain if it's not waterproof. This water seeps into the structural elements of your basement, deteriorating their strength. The effects might not be visible instantly, but they might be noticeable with constant exposure. You might notice your house slightly bending towards one side. This happens because the walls of your basement no longer have the strength to hold the weight of your house.
Consider doing this experiment to understand better. Take a building stone and put it out in the open. Try breaking it into pieces by hitting it against a hard surface. You'll notice it doesn't budge. Now, place it in water for a considerable amount of time, like two weeks. Take it out and repeat the same experiment. It'll break into pieces after two or three hits. This is the same effect your basement walls will have.
To prevent all this, waterproof your basement to prevent the entry of water and increase its lifespan. 
Increased Space
In most homes, you'll find that basements aren't commonly used. They've been left to serve as storage spaces for the unwanted staff. The most common reason for its abandonment is that it's often damp, it smells funny, or it makes you sneeze anytime you go down there. It's good to acknowledge that this is true. But this begs the question: what causes the dampness of your basement?
This dampness and funny smells arise from the moisture in your basement. When water finds its way into this space, the moisture levels are high. The fact that basements aren't well-ventilated worsens the situation.
You can turn all these around by waterproofing your basement. When properly waterproofed, no moisture or water will find its way here. This gives you an extra room to transform to suit your needs. It can become your home office, hangout spot, guest bedroom, or even transform it into an Airbnb and earn from it. 
Reduced Costs
A basement with no waterproofing costs you a lot of money, especially in the wet season. Every time it rains, you have to go down there to remove any standing water. Depending on the situation, you might even be forced to hire professionals to clean for you.
When cleaning on your own, you need supplies to get the job done. A sump pump might also be warranted, which you'll most probably hire when your mop doesn't do an efficient job. The supplies and hiring of a sump pump will cost you money. To add salt to the injury, this isn't a one-time thing; it's repetitive, especially during the wet season. The bills will accumulate, straining your finances in the long run.
With water constantly finding its way in your basement, the humidity levels increase, even into your space, especially if there's a joining door between the main house and basement. If you have an HVAC unit, it would have to work twice as hard to meet the set temperatures. This means it would have to consume more energy to run, increasing your energy bills.
Eliminate all these associated costs by waterproofing your basement. The initial cost might be high, but it's a one-time cost, unlike incurring expenses regularly for something you can prevent. 
Reduced Health Risks
As previously stated, water in your basement increases the moisture content of your atmosphere, which might make its way into your space.
High humidity levels will keep the temperatures of your home cold all the time. This makes you vulnerable to diseases such as common colds and coughs that are never-ending. Also, with constant cold exposure, you might develop other respiratory conditions such as pneumonia.
A wet basement additionally provides the perfect conditions for mold growth on its walls and floors. There are different types of molds, some being toxic while others aren't. Despite their level of toxicity, their spores are often freely flowing in the atmosphere, which might find their way into your space. With constant inhalation of these spores, you might develop conditions such as asthma and allergens. The situation might get worse if you already have these health complications. Their symptoms will become rampant, alleviating your condition.
You can avoid the health risks mentioned above by waterproofing your basement. Waterproofing will keep your basement dry, preventing the harboring of mold and mildew. 
Takeaway
Waterproofing your basement will bring health and much positivity to your home. Therefore, you need to embrace this home makeover project to reap its benefits. As you choose the method of waterproofing to use, consult experts to advise you accordingly. The type of waterproofing to incorporate relies on several factors, including your home's slope.