Christmas decoration can be done from many points of view. Today I want to propose some very cool crafts to wrap your gifts and become, also, a decorative element more. Leaving them under the tree will help create a very special Christmas atmosphere. They are original packaging and very easy to make. Let's see some ideas so that also the illusions are decorative …
1) Gifts with cookies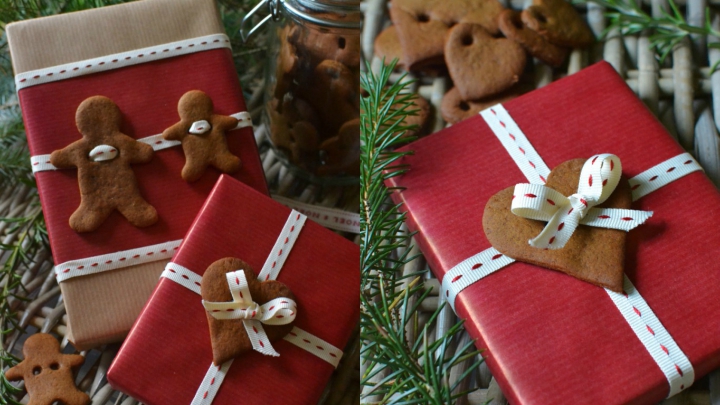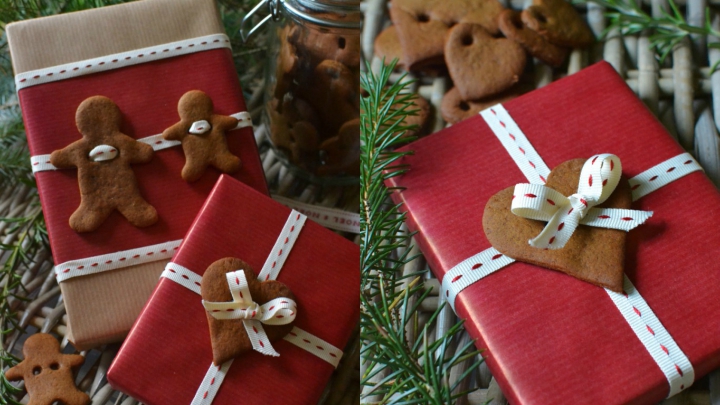 The first craft can take you a little more work since it was originally designed to be made with cookies. However, if the kitchen is not your thing, you can also make these beautiful figures with felt, for example. The idea and the photographs are from Decorator's Notebook, where you will even find the recipe to make these sweets in such a Christmas manner. You only have to tie the cookies to the gift in the way we see in the pictures and you'll see how beautiful your Christmas tree looks.
2) With pineapples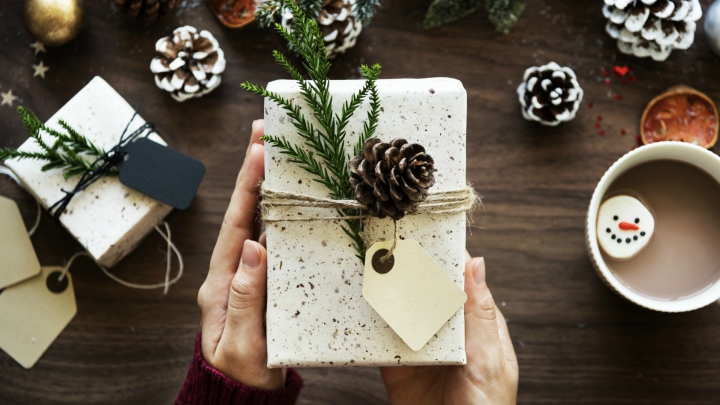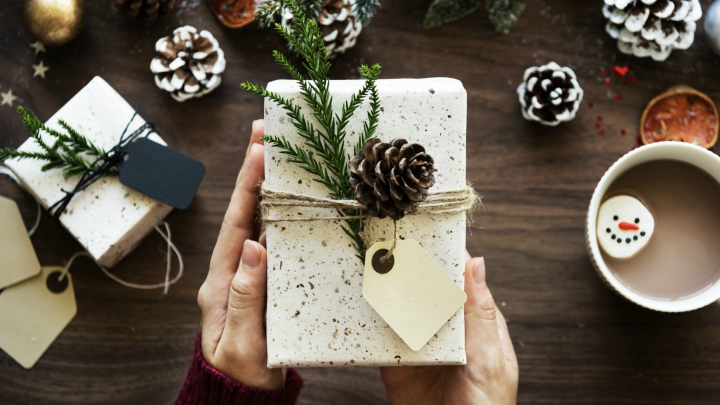 Another very decorative and very Christmas craft is to decorate your gifts with a dry pineapple. This item is very used during these dates for centerpieces or in the hall, for example, but look at what cool is in the gifts. Tie a string around the package (if it is raffia type it will give a more country touch) and hold the pineapple in the center. Add a green twig.
You may also like to read: Ideas for decorating the basement at Christmas
3) Christmas reindeer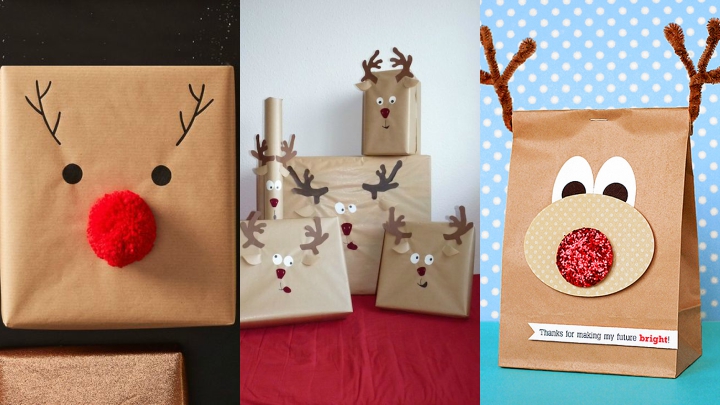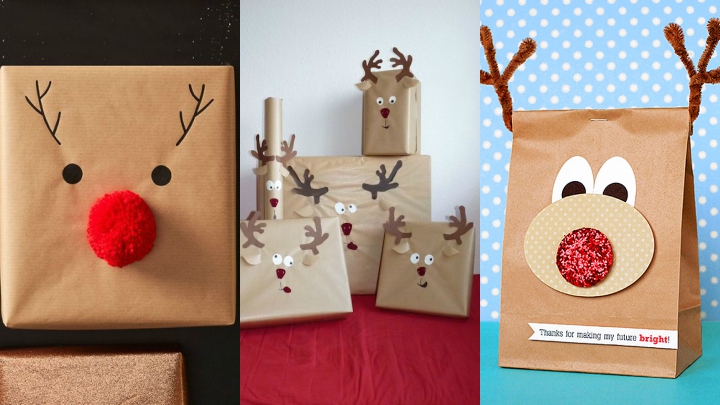 A craft that I liked a lot and that is very decorative and fun is to decorate your packages as if they were a reindeer. There are many ways to do it, as we see in these three Pinterest images. For example, you can put a red pompom in the center, paste gomets for the eyes and draw the horns with a marker. Another option is to cut with colored paper the eyes, nose and horns and paste them on the package, and you can also use a bag to keep your gift more decorative. The glitter nose is very funny. In this case, the choice of paper seems simple, right?
4) Very elegant Christmas wrapping
We went from the fun of the reindeer to another idea that will bring a touch of elegance to our tree. This craft is from the blog and to make it you will need a smooth brown paper like the one before (you can choose another color if you prefer), a stamp to put a stamp with white ink, stickers, labels, ropes and ornaments like candies or green twigs it has also used a white marker to draw Christmas trees, a very fast and comfortable option if you do not have a stamp. When it comes to riding, you have many options. It's an idea that I liked the most.
5) Gifts with star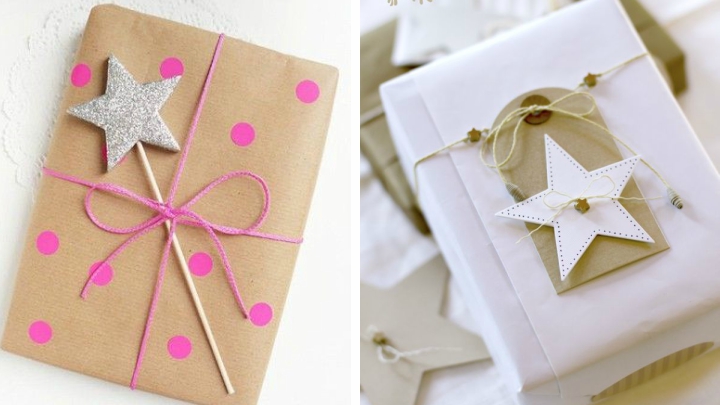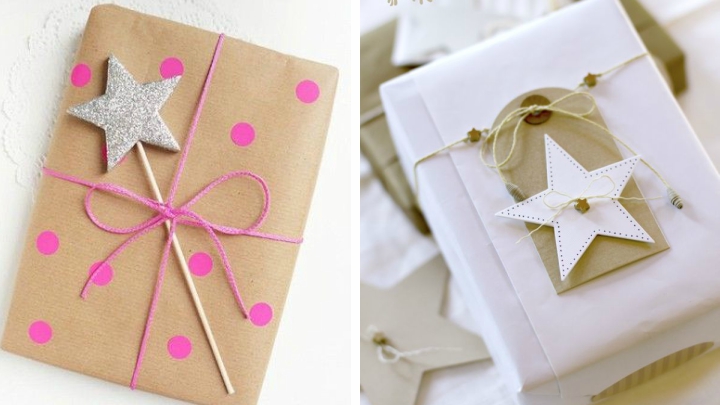 The latest DIY to wrap decorative gifts this Christmas has the stars as protagonists. The ideas are from Pinterest and Homedit. They are very different, but equally effective. In the first we see how brown paper has been used again (very helpful because it creates a neutral base on which to introduce colors). Get a glitter star and hit a stick (or if you find a wand, better than better). Add colored gomets and knot a piece of wool.
The second idea is made in white tones and you simply have to wrap the gift with white paper, hold a label and place a white star on top. It is very simple but the contrast is wonderful.
Your Christmas tree has never been so decorated! Remember with the small details are the ones that make the difference, and with these original gifts sure you succeed.
Tags:
Christmas gifts