If you have decided that the perfect way to increase the space in your home would be to add an orangery, then you are not alone! Orangeries are fast becoming more popular, and although are similar to a conservatory, they are different in that they are less glazed and are built from brick, with a large middle window in the roof.
Traditional orangeries were built to shelter oranges from the harsh climate, but nowadays this is rarely what they are used for, and they have become a great way to extend the home. The reason that many people opt to build an orangery instead of a conservatory is that they have a more integrated feel with the rest of the house. This is due to the fact that they are of course more brick than glass.
There are also many different orangery designs and styles, so you can get exactly what you are looking for to suit your home. Because of this, they do tend to be a more pricey option than a conservatory, and it is important to check whether you need planning permission to add one to your home before you go ahead and start having the building work done.
Orangeries are a great way to extend your home and can add a real wow factor to it. Because they are so versatile and can be customised, there are so many ways in which you can make the most of the additional space. Unlike a traditional conservatory, an orangery can be suited to extending a kitchen, or even turning it into an open plan kitchen diner or can be a separate reception room in its own right.
There are also many different styles, shapes and designs to choose from when it comes to the roof lantern. It is a good idea to look at these and get some inspiration. You can also get some advice from professionals who build orangeries, as they may be able to make recommendations based on what you are after.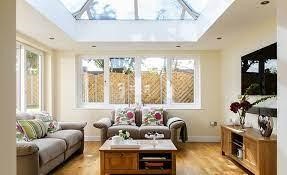 Heating your orangery is something else to consider – a great way to heat it is with underfloor heating. This is something that it is best to have installed by a professional, like this electric underfloor heating Gloucestershire based company https://parsonsflooring.com/services/electric-under-floor-heating-gloucestershire to make sure that you get the best for your orangery.