As well as having a detrimental impact on the environment, energy use also has a negative impact on your wallet! With fuel prices on the rise, many people are worried about keeping warm in their homes this winter.
With a few months of warmer weather left before the winter months arrive, now is a good time to get your home ready for the chilly weather and keep yourself out of the cold. There are things that you can do around your home now, that will help you to keep the heat in, and reduce your need for central heating when the winter arrives.
Here are some of the things that you can do…
Loft Insulation – Around a quarter of the heat that a house loses is through a loft with no insulation. Because heat rises, lots of your precious heat in the winter months goes up and out of the roof – so you are literally burning money! There are lots of types of loft insulation, as well as many ways it can be installed, so it is a good idea to find out about the various options to get to know which would work best for you and your home.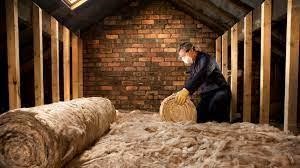 Windows – Windows are one of the main parts of a home that can let the cold in. If you can feel a draught coming from your window, it is likely that you need your windows replaced. A company like this Tewkesbury double glazing specialist firmfix.co.uk/ will be able to help you with this.
If you don't have the budget at the moment to have your windows fully replaced, there are lots of temporary fixes that you can use to reduce the heat being lost through the windows.
Home Furnishings – Some things that can also help to keep your home warm, as well as giving it a bit of a makeover, are home furnishings! If you have hard floors, like wood or stone downstairs, you can place a rug on them during the winter months as this will help to keep heat in. Draught excluders are another brilliant addition to the home in the winter. Not only can you get some very attractive ones, but they will really make a difference to how much heat is lost.